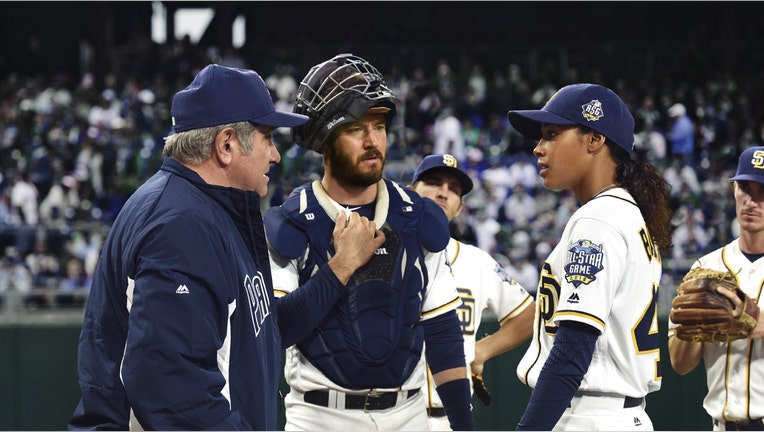 Baseball has a long history in Hollywood. Fans are likely familiar with movies like "Bull Durham," "A League of Their Own" and, more recently, "Moneyball." Next week, Major League Baseball will begin the most prominent role it has ever had on the small screen.
MLB was closely involved in the making of FOX's "Pitch," a fictional series about the first woman to play in the majors. Through an unprecedented partnership with the league, FOX received the green light to use official MLB marks, and the broadcast network was given access to big-league venues for filming. "Pitch" is the first regular TV series to feature real team names, logos and uniforms.
The existing relationship between MLB and FOX, which has held MLB broadcast rights for the last two decades, facilitated their work on "Pitch." Co-creator Dan Fogelman "felt strongly about making the show as authentic as possible," so FOX Sports executives set up a meeting with MLB Commissioner Rob Manfred, according to Chris Tully, executive vice president of media at MLB.
"Authenticity was important to everyone at MLB and our friends at FOX. Certainly making the appearance of the on-field scenes as authentic as possible makes the show better," Tully told FOXBusiness.com.
FOX is owned by 21st Century Fox (NASDAQ:FOXA), the parent company of FOXBusiness.com.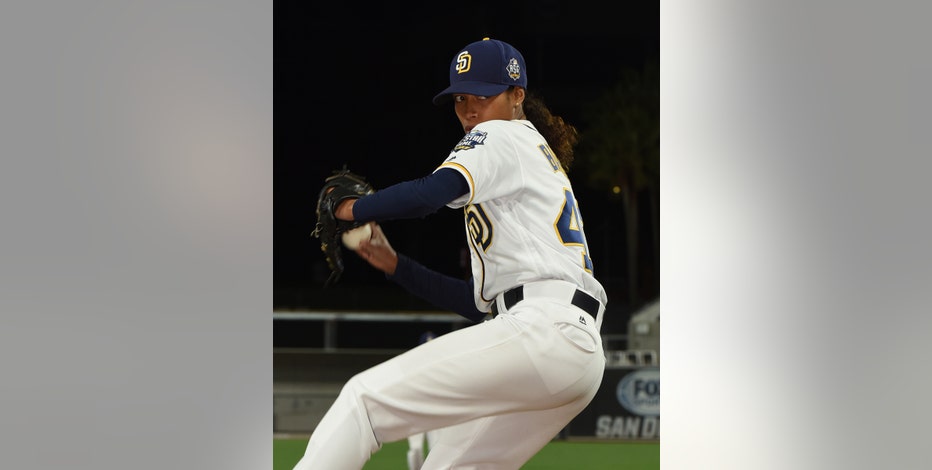 The new fall show, which premieres Sept. 22, stars Kylie Bunbury as Ginny Baker, a pitcher on the San Diego Padres. League officials coordinated with FOX and the Padres to allow filming in San Diego's Petco Park, and the show is set in other ballparks like Dodgers Stadium in Los Angeles. MLB also helped connect the "Pitch" crew with the league's uniform and equipment providers. For an authentic look to the show's baseball scenes, FOX obtained official Majestic Athletic uniforms, Rawlings baseballs and other equipment used by the pros.
MLB personnel have offered their expertise to keep game situations and dialogue accurate, and FOX enlisted the help of former players like Gregg Olson. The former Baltimore Orioles pitcher and 1989 AL Rookie of the Year helped train Bunbury on the mound, according to the Hollywood Reporter.
More from FOXBusiness.com
With that attention to detail, "Pitch" has been billed as the kind of show that can both appeal to existing fans and sell the sport to TV viewers, particularly women, who aren't fans. MLB welcomed the chance to showcase the game for fans and primetime TV viewers, Tully said.
"Our fan base is very broad and far-reaching, as evidenced by attendance ratings and TV ratings," he added. "As far as the authenticity, that will resonate better with [viewers] as well."