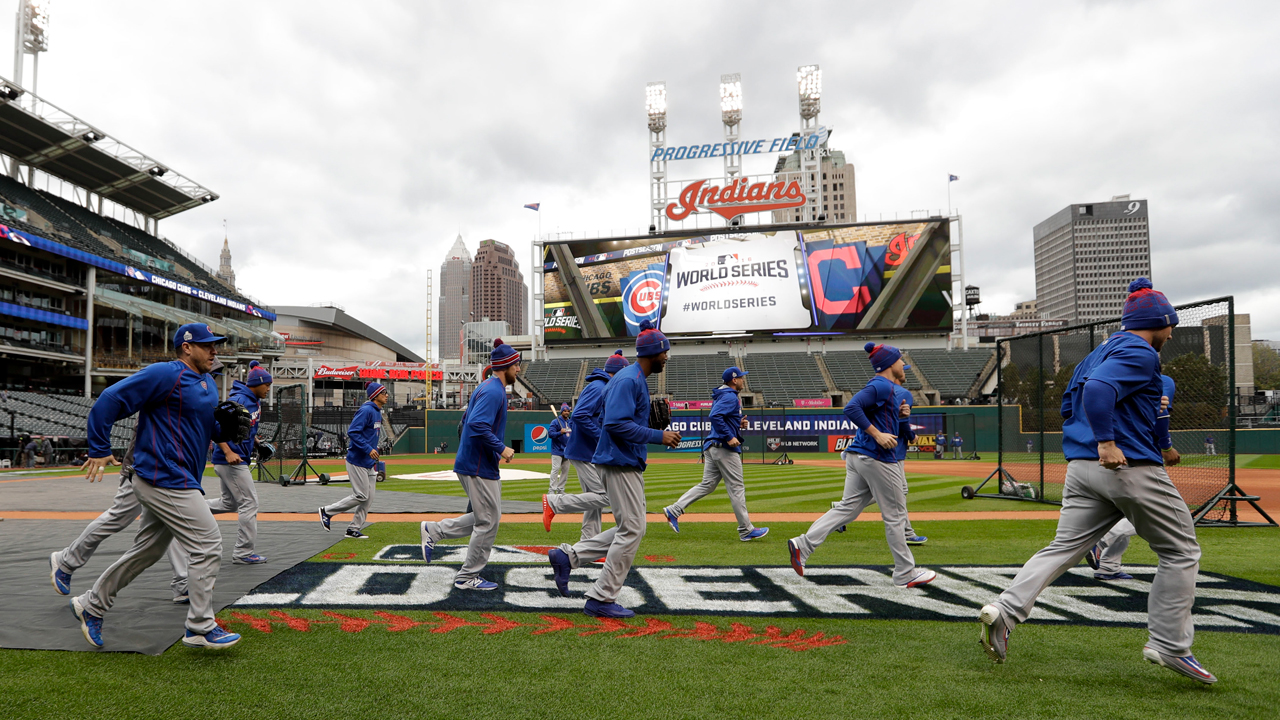 Major League Baseball is counting on the Chicago Cubs-Cleveland Indians World Series matchup to be a home run for television ratings.
The last time the Cubs won a World Series title was 1908; for the Indians the year was 1948. While National Football League ratings have been on the decline, ratings for MLB's 2016 postseason have been heating up.
"In this particular postseason we've had really compelling storylines," MLB Commissioner Rob Manfred told the FOX Business Network. "But the Mets were very interesting, we've got an exciting, young group of players who are making the game more interesting for people and we're fortunate in that regard."
Part of the reason could be the one-game play-in to determine which wildcard team makes the divisional round, instituted by the League in 2012.
More Sports From FOXBusiness.com
"I actually love the one-game play-in," Manfred said. "I think in terms of the regular season, it encourages people to play hard to win their division so they don't have to be in the one-game playoff. And then in terms of the postseason, it gets us off to a fantastic start."
This year, ticket prices for the playoffs have been rising. Fans, on average, paid north of $400 per ticket for the National League Division Series between the Cubs and San Francisco Giants. In some cases, tickets were going for more than $6,000 on the secondary market.
"The secondary market is a fact of life for all major events, not just sporting events. And I think those prices are an indication of just tremendous interest in this particular matchup," said Manfred.