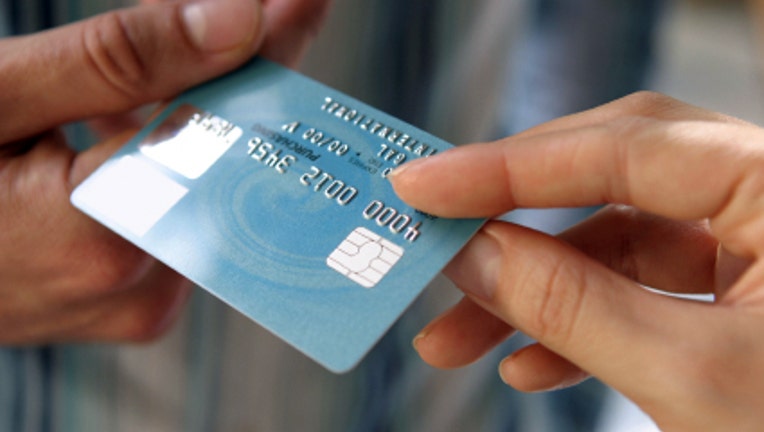 The percentage of small business owners who use personal credit cards instead of business cards is rising, and if they aren't careful this could lead to financial trouble down the road.
According to the National Federation of Independent Businesses, 49% of small business owners used personal credit cards for business expenses in 2011, up from 42% in 2009. During this same time period, the percentage of business owners who used business cards declined to 59% from 64%. 
There are a couple of problematic things about mixing business matters with personal life when it comes to credit cards – some big, and some small.
Skyrocketing APRs and Accounting Disasters
In reaction to the 2008 financial crisis, the Credit CARD Act (Credit Card Accountability, Responsibility and Disclosure Act) was signed into law in 2009 and aims to protect consumers from sudden rate hikes, unfair payment allocations and other bank-benefiting changes in terms and conditions. But the reform only applies to personal credit cards--business credit cards aren't subject to these regulations, which might lead business owners to use personal cards for their business, but think again--there's a loophole.
If a credit card company determines that a business owner is using a personal credit card as "an extension of credit primarily for a business, commercial or agricultural purposes," they can raise the APR without much notice, essentially making themselves exempt from the CARD regulations for personal credit cards. Once this happens, it could be open season, with the credit card issuer potentially denying zero fraud liability and other protections or rewards on the card.
The other problem of using a personal credit card for business reasons is more of a headache than a possible legal liability, it's a record-keeping issue. Business credit cards have a variety of accounting features to help make budgeting, expense reporting and tax filing easier. For example, all of the Capital One Spark Business cards have this feature – but these bookkeeping features aren't usually available with personal cards, which might have categorized spending reports, but aren't meant to be used for business reporting. Besides, it's likely that a small business owner using a personal credit card is also using it for personal expenses making expenses mixed up and the spending report features will be useless for their business.
Why Are Business Owners Getting Personal?
One of the main reasons business owners are using personal credit cards is to reap rewards. Personal credit cards are heavily marketed with a slew of great features – from 0% APRs to thousands of frequent flyer miles—perks most business cards don't come with.
It's tempting for a business owner, especially the owner of a small business that might be operated from a kitchen table, to get a personal credit card that gives a year of interest-free purchasing power and cash back on all purchases and use it for everything. Why not combine all those purchases for more points? See above for a reminder why – it's just not worth the risk, not to mention the hassle.
The Business of Rewards
Business owners who travel frequently might be tempted by a card like the GoldDelta SkyMiles Card from American Express, which offers 30,000 bonus miles for signing up and spending $500 during the first three months. However, that same card comes in a business version and offers the same 30,000 bonus miles, the same annual fee (which is waived for the first year) and the same double miles on Delta purchases and one mile per dollar on all other purchases. Plus, the GoldDelta SkyMiles Business Credit Card gives cardholders access to the American Express OPEN Savings program, which gives automatic savings of 3-10 percent at OfficeMax, FedEx, Hyatt, Hertz and more.
Meanwhile, a card like the Capital One Spark Miles for Business Card offers 10,000 bonus miles for signing up and spending $1,000, plus 5,000 more miles for adding an employee card to the account.
The bottom line is this: even the smallest business should keep their personal life out of their business one when it comes to credit card. It pays to be all business – and business owners who don't take their businesses seriously enough to operate them with business credit cards are doing themselves – and their businesses – a disservice.
Michael Germanovsky is a personal finance expert with in-depth knowledge of credit cards, charge cards, and pre-paid cards. His tenure as a personal finance expert began at the Novoye Russkoye Slovo, a partner of the New York Times International Weekly. In 2011, Germanovsky created the Student Credit Card Education Initiative and sounded awareness of high interest rates. At large, Michael is editor-in-chief at Credit-Land.com.