Mixed Verdict: American Express 1Q EPS Tops Views, Revenue Disappoints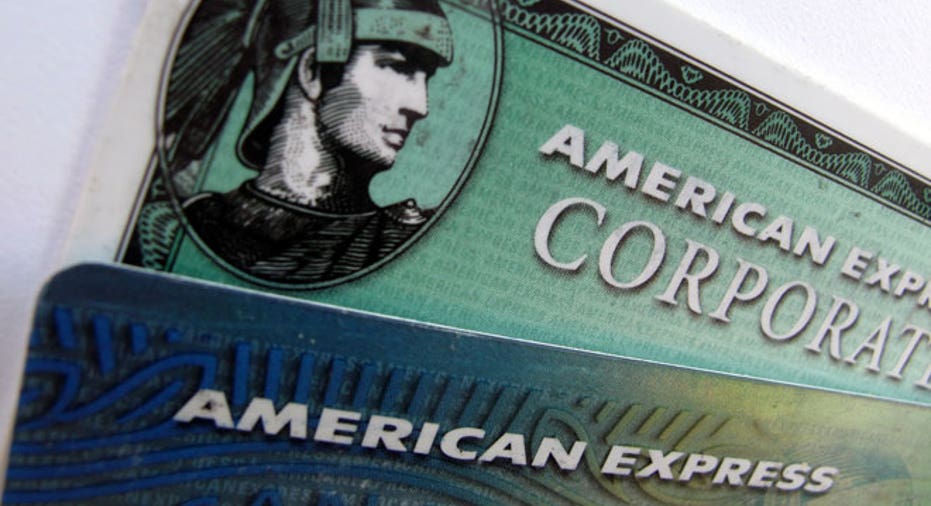 American Express (NYSE:AXP) unveiled a stronger-than-expected 2% rise in first-quarter profits on Wednesday despite a "slow growth economy," but the card giant's revenue trailed expectations.
AmEx also disclosed plans to boost its dividend next quarter by 15% to 23 cents a share.
Shares of AmEx, which is seen as a proxy for consumer spending, ticked modestly lower on the mixed results.
AmEx said it earned $1.28 billion, or $1.15 a share, last quarter, compared with a profit of $1.26 billion, or $1.07 a share, a year earlier. Analysts had been calling for EPS of $1.12.
While revenue rose 4% to $7.88 billion, that narrowly trailed the Street's view of $8.03 billion. AmEx said cardmember spending jumped 6%, or 7% when adjusted for foreign-exchange fluctuations.
"We are off to a strong start in 2013, thanks to our ability to grow revenue in a slow growth economy, control expenses and maintain a strong balance sheet," CEO Kenneth Chenault said in a statement.
Due to a larger lending reserve release last year, AmEx said provisions for loan losses rose 12% to $338 million.
Still, Chenault said "credit indicators continued to be excellent."
AmEx said consolidated expenses inched up 1% to $4.4 billion due to continued investments.
AmEx said it is moving ahead with plans to buy back up to $3.2 billion of shares during the remainder of 2013 and up to an additional $1 billion in the first quarter of next year.
New York-based AmEx saw it shares fall 1.06% to $63.45 in after-hours trading on Wednesday. As of the close of regular trading, AmEx was up 11.6% so far this year, compared with 7% for Visa (NYSE:V).