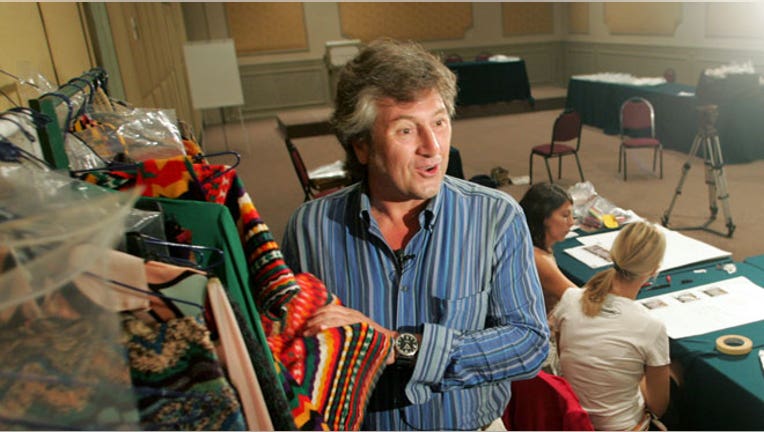 The family of Italian fashion executive Vittorio Missoni said on Monday they still believed he was alive, three days after his plane disappeared off the coast of Venezuela, and begged rescuers to find him.
The small twin-engine plane carrying Missoni, 58, his wife Maurizia Castiglioni, another couple and two Venezuelan crew members went missing on Friday after taking off from the resort of Los Roques, an archipelago off the coast of Venezuela.
"We believe Vittorio, Maurizia, Elda and Guido are still alive!" Missoni's sister Angela wrote on Twitter. "Please help us find them and bring them back home."
Italy's Foreign Ministry declined to comment on how the search for the missing plane was progressing.
Italian media have suggested Missoni, his wife and their friends Elda Scalvenzi and Guido Foresti may have been kidnapped.
The pilot of a Cessna 402 that took off exactly one minute after the Britten Norman BN2 carrying Missoni said he saw the plane disappear.
"I saw them right in front of me as they were swallowed up by a huge cumulus cloud," pilot Enrique Rada told Turin daily La Stampa in an interview published on Monday. "It was a lightning bolt. It must have been a lightning bolt."
Rada told La Stampa he was contacted by the control tower advising him of the plane's disappearance shortly after he saw it enter the cloud. He said he tried to make radio contact with the plane's pilot, German Marchan, but could not do so.
Missoni is the oldest son of the founders of the fashion house famous for its exuberantly colored knits, featuring bold stripes and zigzags. He is co-owner with siblings Luca and Angela, who handle the technical and design sides of the firm.
A decision about whether Missoni will go ahead with its Milan fashion show January 13 during the upcoming menswear collections January 12-15 may be made today and will be made public as soon as possible, a Missoni spokeswoman said on Monday.
The fashion house posted sales of 70 million euros ($91 million) in 2011, making it one of Italy's smaller fashion houses. Gianni Versace, for example, had revenue of 340 million euros in 2011, and Giorgio Armani had 1.8 billion euros.
($1 = 0.7666 euros)
(Reporting by Jennifer Clark; Editing by Pravin Char)