Miss America Contestant's Credit Card Stolen, and Other Strange Crimes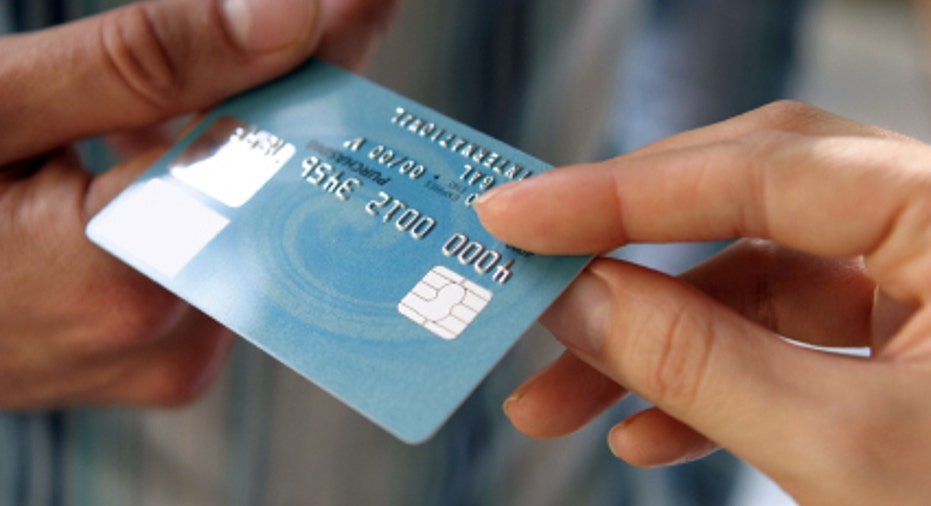 What do a Miss America contestant, a football player and a roofing contractor have in common? They all appear in our latest look at unusual credit card crimes making the news.
What would Bert Parks say?
You might think a Miss America contestant has it all -- beauty, brains, talent, fame -- and normally, you'd probably be right. But Brittney Henry, 24, currently Miss Washington, is having a very bad week.
As reported in The Seattle Times, ABC News and a host of other media outlets, Henry's credit cards were recently stolen -- not to mention her Miss Washington crown, her sash, several gowns, her shoes and her purse.
She made the mistake of putting all of the above in her car because she wanted to plan ahead. She was going to be getting up in the middle of the night to be present for a 5 a.m. appearance at a charity event in Everett, Washington. (Maybe being a Miss America contestant isn't as glamorous as it looks.)
Her entire car was stolen -- but that at least was found five miles away, a few hours after she reported it missing. Everything else, however, gone, and, yes, someone used at least one of her credit cards to buy several things at various stores.
And if you don't get the Bert Parks reference… oh, just Google it.
Mistaken identity
How would you like to see your picture in the news, with a story suggesting that you were a credit card thief?
I'm thinking most of us -- I'm assuming we're all innocent in this hypothetical -- wouldn't be too pleased.
That's what happened to Kathryn Tragis of Manheim, Pa., who is hopefully laughing at this now. Well, if not yet, maybe someday.
The Mainheim police gave a security camera photo of Tragis to Lancaster Newspapers, saying that she was suspect, according to LancasterOnline.com. The photo appeared on LancasterOnline's website, and soon after, Tragis contacted the police and apparently was able to show them the receipt from her purchases, making it clear she had paid for different, non-stolen items and had used her own credit card.
The police looked into the matter further and realized that the time stamps on the video surveillance were several minutes off, leading them to pinpoint Tragis. Whoops.
What was he thinking?
Really, it's pointless to speculate what was going through this guy's head… but it's still impossible not to wonder.
Imagine that you're 18 years old and a linebacker for the University of South Carolina. What would you be doing in your spare time? Maybe playing football with your friends, or studying, or partying or hanging out at a dorm?
But not John Watley. The Lawrenceville, Ga. resident was allegedly robbing a couple's house, according to WLTX-TV of Columbia, South Carolina. He is currently being charged with larceny and grand larceny, financial transaction card theft and second-degree burglary.
He was caught on the premises in the act of burglarizing the house -- again, allegedly, since for all we know, it was his identical twin or we'll learn he was the landlord, and his tenants simply called the police on him through some Three's Company-esque misunderstanding. Yes, apparently the couple who owned the house woke up shortly before 7 a.m., on a Monday, noticed a burly college football player lurking around in their house, and then called the cops. I'd love to hear the 911 tape for that phone call.
Couldn't have happened to a more deserving guy
This story starts off badly, but it has a feel-good ending, and, boy, to have been around to see this.
According to The Sun Sentinel, Maryann Bruno, a resident of Poughkeepsie, N.Y., who was staying in or around Dania Beach, Fla. for the winter, had just left an ATM at a Publix supermarket.
Bruno is 79. She still has $60 cash and a credit card in her hand. You can see where this is going.
She had almost made it to her car when out of nowhere, allegedly, Kyle Scheer, 37, knocked Bruno onto the ground and then pried the 60 dollars and her credit card from her hand. Then he ran.
Some of the customers, however, saw this go down, and suddenly there was a chase afoot. It seems that first a mechanic started running after Scheer -- again, allegedly, because there may be a rash of evil identical twins out there -- and then some Publix employees even gave chase. Scheer ultimately was tackled by a 6 foot 1 inch, 260 pound former bouncer.
Of course, what's really bizarre is that when Scheer appeared in court, if his story is true, he's a small business owner with a construction company -- and has $42,000 in his bank account.
The original article can be found at CardRatings.com:Miss America contestant's credit card stolen, and other strange crimes