Millennials in the Workforce: What to Expect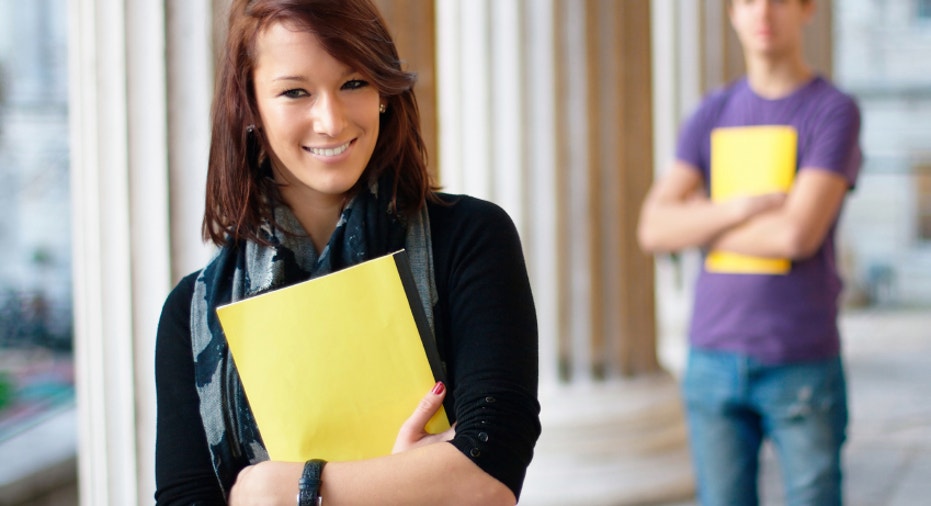 Millennials are entering the labor market at an interesting time.
The economy is still recovering from the financial crisis, which is making some employers hesitant to hire, and boomers are staying in the workforce longer than previous generations when they reached retirement age.
Historically, entering the labor market during bad economic times can be detrimental to a person's entire career--but it doesn't have to be that way. Lindsey Pollak, an expert on training, managing and marketing to millennials says these young workers have a lot going for them and they need to learn how to showcase their strengths to employers.
Here's what she had to say about members of this generation and the employers that hire them:
Woody: Who is hiring millennials right now and what are they looking for?  
Pollak: While the economy is still challenging for recent graduates and other young professionals, there are opportunities across a wide variety of industries and business types, including large corporations, small businesses and the government. In fact, a recent article pointed out that the federal government is facing a talent shortage as baby boomers retire and young people are not applying for positions. That is definitely an area of opportunity.
The biggest key is to cast the widest net possible. Millennials should expand their job search a little bit wider in terms of geography, type of company, and specific role. It's not a great time to be too picky, especially if your student loans are coming due.
Woody: What are the greatest challenges you are hearing from employers when it comes to hiring and onboarding new millennial employees out of school?
Pollak: The biggest complaint is that millennials do not have the same professional communications skills as previous generations, such as the ability to write a professional email or speak professionally on the phone. The perception is that millennials hide behind technology.
It's important for Gen Y job seekers to improve their in-person and phone skills while showing modesty and a strong work ethic. The other challenge that employers mention is millennials often don't want to do "grunt work," which is an inevitable part of an entry-level position.
Woody: How can employers best prepare for new Millennial employees? What should they be doing that they are not?
Pollak: The first job is very important for millennials and a great opportunity for their employers to help mold them as they begin their adult lives. Half of millennials in The Hartford's Gen Y Speaks Survey said they feel like adults when they got their first job and making financial decisions.
The Hartford's national survey also showed more than half of respondents (57%), ages 21 to 31-years-old, do not describe their first job out of college as the start of their career. Rather, they used it as an opportunity to get their foot in the door at a company where they really wanted to work (21%) or to earn money (36%).
That means employers have a big opportunity to reach millennials at a new life moment – their first jobs. Employers can use this opportune time to educate millennials professionally and around other important life skills. This new life stage is a point at which companies can really differentiate themselves with millennials.
Woody: What are Millennials looking for from a prospective employer?
Pollak: The Hartford's 2013 Leadership Survey shows Gen Y is motivated to make the transition and become leaders in multiple aspects of their lives. Millennial employees are really looking for, and value, an employer who encourages and helps facilitate professional growth in the workplace. And, in the multi-generational workplace, Gen Y can learn a lot about managing and leading from older mentors. Mentorships don't have to be focused solely on an older mentor and younger mentee. Employers should take advantage of the immense knowledge millennials have around technology and digital trends. Millennials make great co-mentors and can help educate their mentors on how to take advantage of the virtual workplace and technology advancements. In that way, the mentor relationship can be beneficial to both parties and the employer.
Woody: So many recent grads are dealing with serious debt, what are employers offering to get millennials on the right financial track?
Pollak: Due to their student loans, many recent graduates are in the place where staying on track financially is just as important as landing that first job. This is where employers can helping millennials understand the value of their benefits offered at work. The Hartford's research found that if full-time working Millennials were unable to work for more than six weeks, 33% would dip into savings, 21% would draw from their 401(k) or use credit, and 22% would ask friends and family for a loan or a place to stay.
Disability insurance is one way that I recommend young people to protect their ability to work and earn a paycheck. Many employers today offer wellness programs, too. That's great because The Hartford's Gen Y Speaks Survey also found that millennials consider their health their No. 1 asset. The time to sign up is at the start of your job and then later at the annual benefits enrollment. For most people, there's only one time per year to make these important financial decisions.  I encourage millennials to review their benefits options, as well as speak with HR so that they can make an informed decision about benefits that can help them financially and physically.