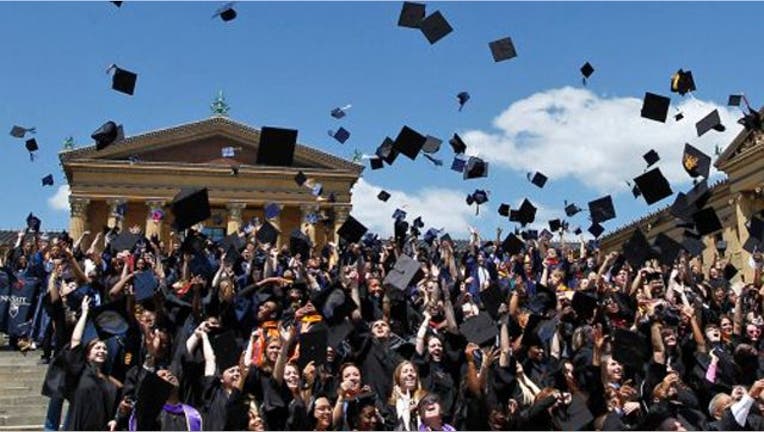 Nearly half of all Americans are concerned that higher interest rates in 2016 could cut into their household finances and put a drag on the broader U.S. economy.
Among all the age groups surveyed, Millennials expressed the most concern about how higher borrowing costs would affect their wallets and the least concern over whether higher rates would hurt the broader economy.
The results of a Bankrate.com survey released Wednesday revealed that just over 4 in 10 Americans, or 41%, expressed worries that the rising cost of borrowing money will either hit them close to home or somehow negatively impact the larger economy -- or both.
On the former they are probably right. Anyone looking to buy a home, a car or a big appliance this year – or any expensive item for that matter commonly purchased through a financing deal – will likely pay more over the course of their loan as rates move higher.
They should have seen this coming and bought that big ticket item last year when rates were still holding steady at the near-zero rate where the Fed had held them since 2007.
On the latter – concerns that higher rates will harm the still-fragile economic recovery – it remains to be seen and opinions are divided (strongly) ahead of any tangible evidence.
"The impact of rising interest rates will take some time to show a cumulative effect," Bankrate.com's chief financial analyst, Greg McBride told FOXBusiness.com.
Indeed, the Federal Reserve's first move higher in December only raised rates by a fraction off their historically low levels. In December, the Fed raised rates by 0.25% to a range of 0.25%-0.50%, a symbolic move away from the years of easy-money stimulus policies initiated to spur economic activity in the wake of the 2008 financial crisis.
And the Fed has promised to raise rates gradually, keeping a close eye on how the first rate hike (and any successive hikes) impacts consumers and the broader economy.
So rates are likely to remain fairly low for the foreseeable future. Nevertheless, McBride said consumers should act proactively in the knowledge that rates will likely be moving significantly higher in the next few years.
"Now is the time for consumers to insulate themselves from rising rates, such as refinancing from an adjustable-rate to fixed-rate mortgage and snagging zero-percent balance transfer credit cards," McBride recommended.
Not surprisingly, perhaps, the less money you earn the more concerned you're likely to be about how rising rates will impact your wallet, according to the Bankrate.com survey.
The results showed that 50% of those who make less than $30,000 a year are worried about how higher rates will impact their household finances, and 47% of those surveyed with a high school education or less expressed similar concerns.
The flip side of the survey's results shows, of course, that more than half of all Americans are not concerned that rates are moving higher. In fact, 15% of those who responded to the survey said they believed interest rates had been held artificially low for too long.
One of the biggest criticisms of the Fed's low interest rate strategy was that it punished savers, especially retirees living off savings accounts, pensions and retirement funds whose returns are strongly influenced by interest rates.
Still, just 7% of those who said they weren't worried about higher rates cited the increase in savings income as a reason for their lack of concern.
The Fed cited a strong labor market and their belief that wages would move higher into 2016 and beyond as a primary reason for raising rates in December. Fed policy makers have expressed optimism that a tightening jobs market and rising wages will push inflation higher toward the Fed's 2% target.
That optimistic view coincides with the Bankrate.com survey results, which showed that just 10% of employed Americans feel less secure in their jobs now than a year ago, including just 5% of millennials.
Moreover, more Americans reported a higher net worth and an improved overall financial situation versus a year ago, according to the survey.