Microsoft's Shares Fall as Windows Head Exits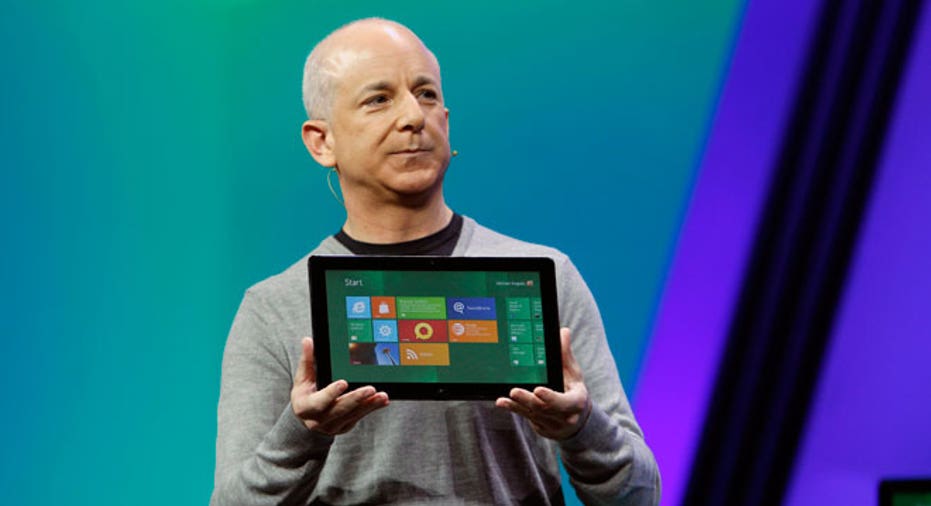 Shares of Microsoft (NASDAQ:MSFT) fell more than 4% on Tuesday after the software maker said its long-time Windows platform head, Steven Sinofsky, has exited the company.
The departure of the 23-year Microsoft veteran, announced late Monday, comes just two weeks after the Redmond, Wash.-based company launched its highly-anticipated Windows 8 platform, along with a slew of new devices such as its Surface tablet.
"After more than 23 years working on a wide range of Microsoft products, I have decided to leave the company to seek new opportunities that build on these experiences," Sinofsky said in a letter to Microsoft employees.
The timing of the decision has aroused speculation, particularly since he once was thought to be a leading candidate to replace CEO Steve Ballmer and is leaving at the time of one of the most explosive revamps in Microsoft's history.
Addressing that concern in a letter to colleagues, though, Sinofsky said any chatter regarding the decision's timing is inaccurate, adding that this was "a personal and private choice and in no way reflects any speculation or theories."
"I've always advocated using the break between product cycles as an opportunity to reflect and to look ahead, and that applies to me too," he said.
The assurance didn't stop the company's stock from plunging more than 4% to as low as $27.02 in Tuesday morning trade as concerns mounted over how Microsoft's newly-revamped Windows platform will fare under new leadership.
Windows received a completely new face at the end of October amid the software launch, putting it on track to better compete with tech superstars Apple (NASDAQ:AAPL) and Google (NASDAQ:GOOG).
Windows 8 marked the biggest Windows shake-up since 1995, when Microsoft released Windows 95 that featured the now familiar Start button, and sold a record 7 million copies in the first five weeks.
The '95 version was followed by a series of updates, including Windows 98, Windows XP, Windows Vista and Windows 7, but nothing has been as drastically different as Windows 8, which boots into a cloud-based user interface and has a far different feel than the traditional software.
The modernized operating system helped revive Microsoft's share price in recent months, which had been falling for years amid a stagnant decade where its software and devices were surpassed by hot-ticket items offered by Google and Apple. Before the news of Sinofsky's departure, Microsoft's shares year-to-date had been up more than 5%.
"I am grateful for the many years of work that Steven has contributed to the company," Ballmer said. "The products and services we have delivered to the market in the past few months mark the launch of a new era at Microsoft. To continue this success it is imperative that we continue to drive alignment across all Microsoft teams, and have more integrated and rapid development cycles for our offerings."
Taking over for Sinofsky will be Julie Larson-Green, who will head all Windows software and hardware engineering. Tami Reller will retain her role as chief financial office and chief marketing officer and will also assume responsibility for the Windows business.
The executive changes are effective immediately.
A team member since 1993, Larson-Green has worked on and led a number of Microsoft product launches, including the early versions of Internet Explorer and the transition of Microsoft Office. For Windows 7 and 8 she was responsible for program management, user interface design as well as the development of all international releases.
"Leading Windows engineering is an incredible challenge and opportunity, and as I looked at the technical and business skills required to continue our Windows trajectory it was clear to me that Julie is the best possible person for this job," Ballmer said.