Microsoft's 4Q Results Beat Expectations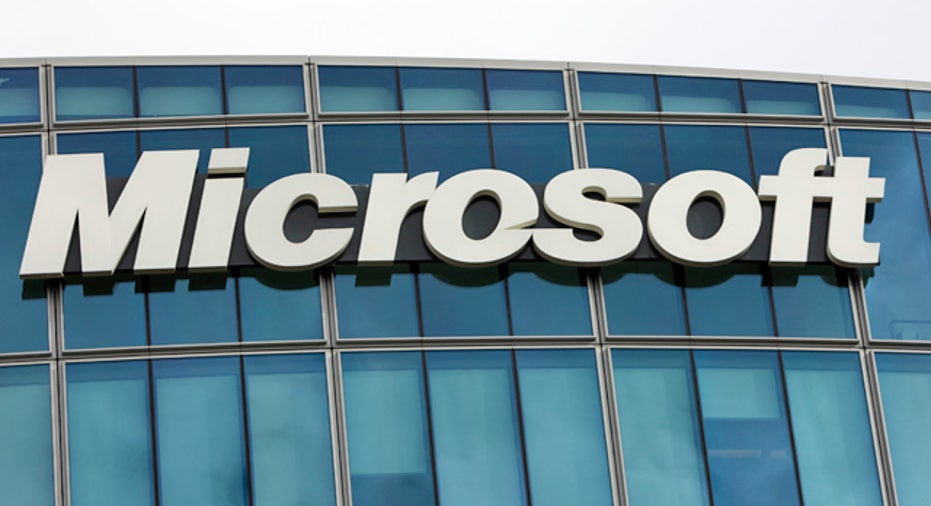 Tech bellwether Microsoft (NASDAQ:MSFT) on Thursday reported record fourth-quarter revenue, and profit that rose 30%, beating the Streets view on both the top and bottom line.
The software and computing giant reported profit of $5.87 billion, or 69 cents a share, up from last years fiscal fourth-quarter earnings of 51 cents a share.
Revenue rose 8% to $17.37 billion, compared with year-ago revenue of $16 billion.
The results easily topped expectations, as analysts polled by Thomson Reuters had predicted earnings of 58 cents a share on revenue of $17.23 billion. Microsoft also handily beat the whisper number of 59 cents, according to WhisperNumber.com.
The companys Entertainment and Devices Division saw the highest revenue growth, with 30% growth in the fourth quarter and 45% growth for the full year, and the company touted Xbox 360s status as the top-selling game console in the U.S. market.
Alternatively, revenue from Windows and Windows Live Division fell 1% during the quarter and decreased 2% in fiscal 2011, which the company said was in-line with PC market growth between 2% and 4%.
The companys Business Division saw revenue rise 7% in the quarter and 16% for the full year, as server and tools revenues rose 12% during the quarter and 11%, year-over-year. Online Services Division revenue rose 17% during the quarter, as full-year revenue grew 15% on increased search revenue.
Chief operating officer Kevin Turner emphasized Microsofts dominance in the emerging cloud-computing space.
"Our move to cloud services continues with the release and momentum of Office 365 and growth in Windows Azure, Turner said. Were providing our customers seamless and powerful ways to move to the cloud, and we are well positioned for the coming year.
The Redmond, Wash.-based company also backed its fiscal 2012 guidance for operating expenses between $28 billion and $28.6 billion.
Year-to-date, Microsoft is down 2.7%; the shares initially edged higher in Thursdays after-hours session but were pulling back slightly more recently.