Microsoft's 3Q Revenue Top Views, EPS Meets Expectations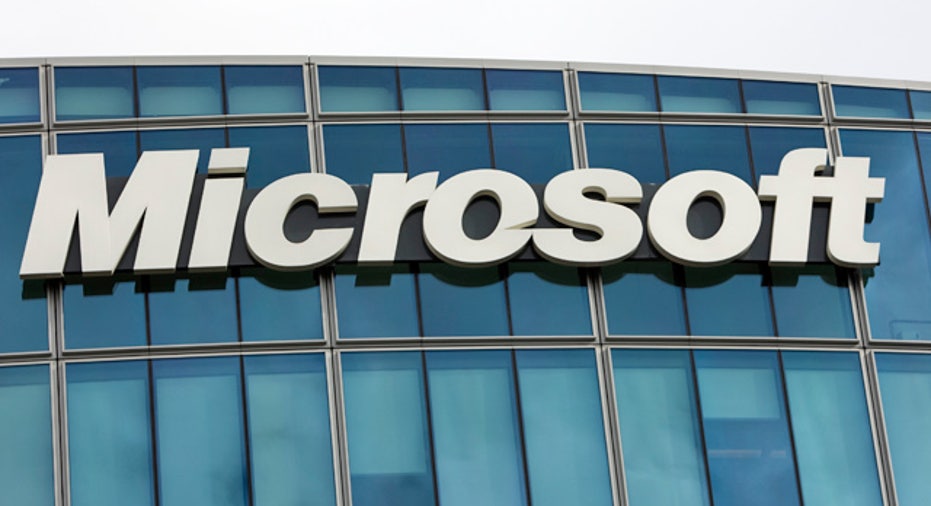 Microsoft Corp. (NASDAQ:MSFT) weighed in with fiscal third-quarter revenue that beat expectations, buoyed by strong sales in its business division, but earnings per share only matched expectations.
The shares fell by about 1% in after-hours trading.
The company said business division revenue rallied 21%, compared with the year-ago period, boasting that Office 2010 is the fastest-selling version of the popular enterprise software, since its release last spring.
For the fiscal year, the personal tech and enterprise software giant reaffirmed its previous view for operating expenses between $26.9 billion and $27.3 billion.
In the third quarter, the company reported profit that rose 31% to $5.23 billion, or 61 cents a share, compared with year-ago earnings of $4.01 billion or 45 cents a share. Excluding a tax benefit of 5 cents a share, the company earned 56 cents, equaling Wall Street's view.
Revenue rose 13% to $16.43 billion, up from last year's fiscal third-quarter sales of $14.5 billion. Analysts had predicted revenue of $16.19 billion, according to a poll by Thomson Reuters.
Revenue from the company's server and tools segment and the online services division rose 14% year-over-year, while the entertainment and devices division saw 60% year-over-year growth. Windows 7 revenue slipped 4% during the quarter, "in line with PC trends" when adjusted to exclude last year's launch impact; 350 million licenses for the system have been sold.
"We delivered strong financial results despite a mixed PC environment, which demonstrates the strength and breadth of our businesses," said Peter Klein, chief financial officer at Microsoft, in a statement. "Consumers are purchasing Office 2010, Xbox and Kinect at tremendous rates, and businesses of all sizes are purchasing Microsoft platforms and applications."
Shares of Microsoft rose 1.25% on Thursday before closing the day at $26.71 a share before the after-hours pullback.