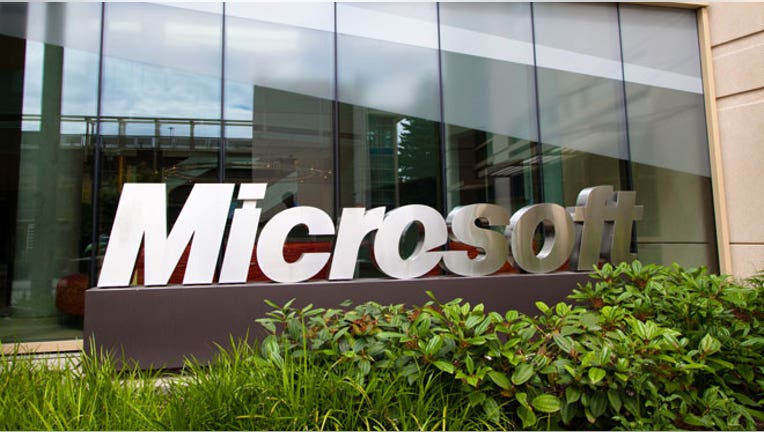 Microsoft Corp. (NASDAQ:MSFT) said profit fell slightly in the third-quarter, but results topped expectations on both the top and bottom lines, prompting shares to edge higher after the market closed Thursday.
The tech bellwether posted fiscal third-quarter net income of $5.11 billion, or 60 cents a share, compared with year-ago profit of $5.23 billion, or 61 cents a share, but year-ago earnings benefited from an IRS settlement which resulted in a benefit of 5 cents a share.
Revenue rose to $17.41 billion, up from year-ago revenue of $16.43 billion.  The results were better than expected; analysts had predicted earnings of 57 cents a share on revenue of $17.18 billion.
Revenue from all but one of the company's business divisions improved during the quarter. Windows and Windows Live revenue rose 4% to $4.62 billion, as revenue from the company's server and tools division improved 14% to $4.57 billion. Business revenue rose 9% to $5.81 billion during the quarter, on continued strength from Office 2010.  Online services revenue improved 6% to $707 million and entertainment and devices revenue fell 16% to $1.62 billion, as a result of a "soft gaming console market," the company said.
"With the upcoming release of new Windows 8 PCs and tablets, the next version of Office, and a wide array of products and services for the enterprise and consumers, we will be delivering exceptional value to all our customers in the year ahead," said Steve Ballmer, chief executive officer at Microsoft, in a release.
The company also forecast fiscal 2012 operating expenses in the range of $28.3 billion to $28.7 billion.  For fiscal 2013, the company expects between $30.3 billion and $30.9 billion.
Shares of Microsoft were down 13 cents, or half of 1% ahead of the market's close, before rising nearly 3% in electronic trading after-hours. The stock has rallied 19.45% so far this year.