Microsoft Windows Sales Slip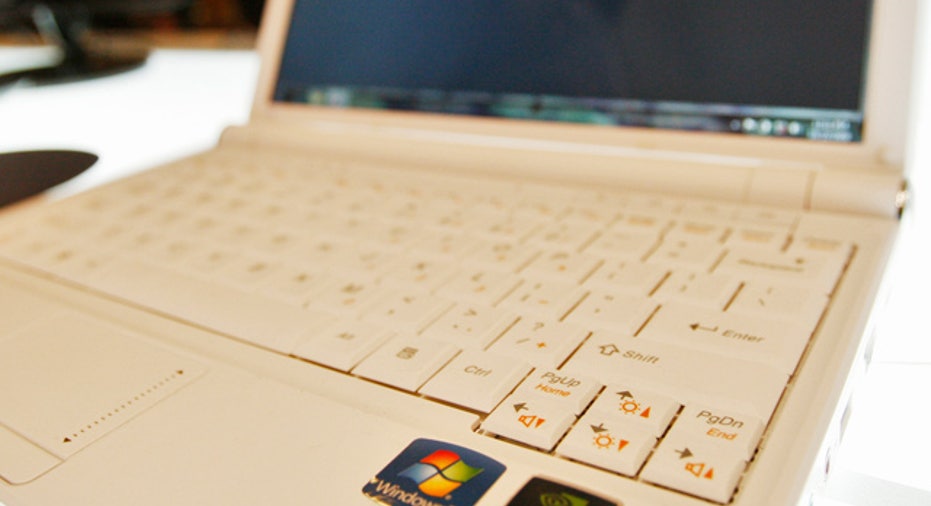 Microsoft Corp reported a dip in quarterly sales of its core Windows operating system, mirroring a recent downturn in personal computers and sending its shares down slightly.
The world's largest software company met Wall Street profit estimates after strong sales of its Office suite of applications and Xbox game systems took up the slack.
But its stock has waned in past weeks, spooked by reports of dwindling growth in sales of personal computers -- its main source of revenue now -- and by fears the Apple Inc iPad and other mobile devices will erode the PC business.
Microsoft's shares fell 2 percent to $26.06 in after-hours trading following the earnings report on Thursday.
"Microsoft to me is no longer a growth stock, but it is a very attractive value stock. They continue to generate tremendous free cash flow. Their balance sheet is really unmatched," said Channing Smith, co-manager of the Capital Advisors Growth Fund.
"What you will begin to see is a shift away from growth investors. You are seeing that transition where Microsoft is in no man's land, but I think they will become increasingly more attractive to value investors."
Microsoft notched a 31 percent increase in fiscal third-quarter net profit, reporting net profit of $5.2 billion, or 61 cents per share, compared with $4 billion, or 45 cents per share, in the year-ago quarter. Five cents per share of that profit was attributed to a one-time tax benefit.
Excluding the tax benefit, profit met the 56 cents expected by Wall Street analysts, according to Thomson Reuters I/B/E/S.
Microsoft has sold a record-breaking 350 million licenses for its Windows 7 operating system since launching it 18 months ago, but demand appears to be waning in an uncertain economy.
PC sales -- the most reliable indicator of Microsoft's financial success -- fell 1 percent in the first three months of the year, according to one research firm.
Microsoft shares are down 14 percent over the past 12 months, compared to a 16 percent gain in the Nasdaq.
"The concern is PC markets are being disrupted. There's some validity," said BGC Financial analyst Colin Gillis. "But it's also overblown when you factor in that Windows 7 is the fastest-selling OS in history."
(Editing by Gary Hill)