Microsoft Unveils Trade-In Program for Used iPads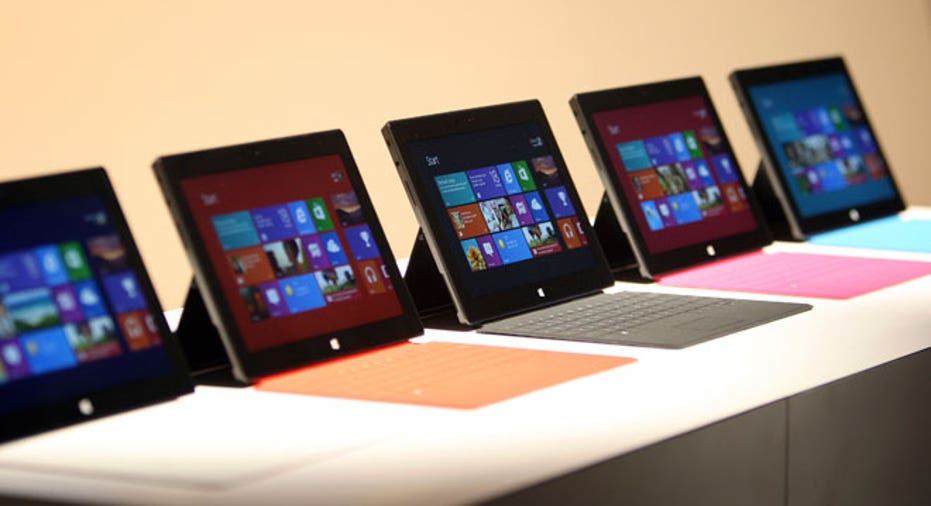 Microsoft (NASDAQ:MSFT) quietly began a trade-in program for used iPad tablets, challenging Apple (NASDAQ:AAPL) fans to switch to products like the Surface.
The software giant, which recently began a search for a new CEO and agreed to buy Nokia's (NYSE:NOK) smartphone business for $7.2 billion, said the deal is available at Microsoft retail locations until Oct. 27.
Current owners of a "gently used" iPad 2, 3 or 4 can get a minimum $200 gift card that can be used toward the purchase of a Surface RT or Surface Pro tablet, as well as any other products offered in stores.
The Surface RT runs on a version of Windows 8 that includes a scaled-down desktop that handles Microsoft Office and Internet Explorer. The Surface Pro runs the full version of Microsoft's latest operating system.
Microsoft has recently turned up the heat in its battle with Apple, trying to bring more tablet buyers to the Surface. Earlier in the summer, the company took aim at the iPad with a television ad targeting back-to-school shoppers and emphasizing the Surface RT's $349 price tag.
Sales of the Surface have lagged behind Microsoft's expectations. Its fourth-quarter earnings included a $900 million write-down related to Surface inventory adjustments.
Shares were trading 5 cents lower at $32.64 Friday morning. The stock is up about 22% on the year.