Microsoft Spikes 7%, But Wall Street Remains Skeptical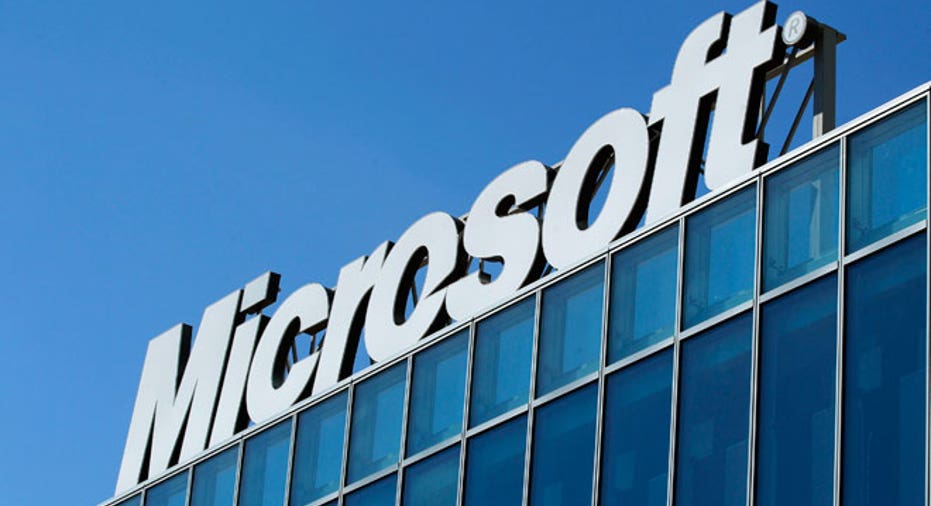 Shares of Microsoft (NASDAQ:MSFT) soared more than 7% Friday morning as skeptical analysts and investors express surprise at the tech veteran's big fiscal first-quarter earnings beat.
The rally left Microsoft as the strongest performer on the Dow Industrials and lifted its full-year rally beyond 35%.
Microsoft enjoyed a strong knee-jerk reaction to the stronger-than-expected results, but Wall Street had set the bar relatively low and maintains a cautious stance on the stock.
According to FactSet, just 29% of analysts have a buy-equivalent rating on Microsoft, compared with an average of almost 49% for the S&P 500.
"While Microsoft executed very well in F1Q14, we continue to believe that EPS estimates will move lower as the company transforms its business," Goldman Sachs (NYSE:GS) analyst Heather Bellini wrote in a research note to clients on Friday. "We believe the transitional journey the company is on will take multiple years to play out."
Bellini reiterated her "sell" rating on Microsoft and 12-month price target of $28, which is 17% the company's Thursday closing price of $33.72.
Microsoft impressed shareholders by reporting a 17% jump in profits late Thursday, with EPS of 62 cents easily trumping the Street's view of 54 cents. Revenue rose almost 16% to $18.53 billion, well ahead of estimates for $17.79 billion.
Management projected fiscal second-quarter revenue of $23.1 billion to $24.1 billion, which is above consensus calls for $22.95 billion.
While Microsoft's results certainly exceeded forecasts and it said Surface sales doubled, analysts expressed continued caution due to concerns about the business makeover and the health of the PC business.
"We believe some stock upside exists, but several challenges do as well," Cowen & Co. analyst Gregg Moskowitz wrote in a note to clients.
Moskowitz raised his fiscal 2014 revenue forecast and price target to $36 from $35, but kept his "market perform" rating and lowered his EPS target.
Despite the tepid response from analysts, Wall Street bid Microsoft's stock 7.36% higher to $36.20 Friday morning. The Redmond, Wash.-based company was easily the best performer on the Dow, with the next closest performer being Intel (NASDAQ:INTC) and its 1.75% increase.