Microsoft Snags Nokia's Phone Business for $7.2B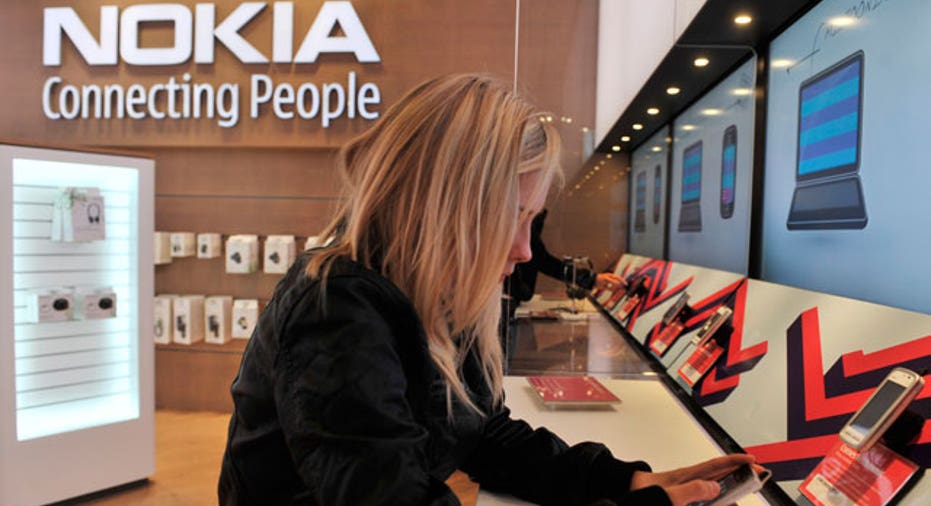 Microsoft (NASDAQ:MSFT) scored a $7.2 billion deal to buy Nokia's (NYSE:NOK) mobile phone business and license its patents, eyeing a combination that will better compete with industry heavyweights Apple (NASDAQ:AAPL), Google (NASDAQ:GOOG) and Samsung.
The move comes less than two weeks after the Redmond, Wash.-based software giant announced the pending retirement of longtime Chief Executive Steve Ballmer, who is slated to leave within a year.
With the Nokia acquisition, several top executives at the Finnish smartphone maker, including CEO Stephen Elop, are expected to slide over to Microsoft. Elop has been rumored to be a contender to replace Ballmer, and in an interview with the Seattle Times, the Microsoft chief said Elop will now be considered an internal candidate to run the company.
The companies said Microsoft will buy "substantially all" of the Nokia business, including its smartphone operations, and license the company's patents as part of the deal.
Microsoft will use overseas cash to pay for the transaction, which is expected to close in the first three months of 2014. The deal is subject to approval by Nokia shareholders.
Nokia, which was once the global leader in mobile devices, signed a pact more than two years ago that made Redmond the exclusive software provider for Nokia smartphones. Last fall, Nokia launched its Lumia line of smartphones running Windows Phone 8.
According to comScore, Microsoft's global market share in smartphones is about 3%. During a conference call on Tuesday, Microsoft said its phones have over 10% market share in nine markets.
"It's a bold step into the future – a win-win for employees, shareholders and consumers of both companies. Bringing these great teams together will accelerate Microsoft's share and profits in phones, and strengthen the overall opportunities for both Microsoft and our partners across our entire family of devices and services," Ballmer said in a statement, adding that Nokia bring "proven capabaility and talent" in areas like engineering and design.
Ballmer also recently announced a major restructuring that organizes Microsoft around eight functions. The CEO has been reworking the company based on a "devices and services" strategy that focuses on both software and hardware.
Elop, who took over Nokia in 2010, is stepping down from his role as CEO ahead of the transition to Microsoft. Current chairman Risto Siilasmaa will serve as interim CEO of Nokia.
Shares of Microsoft were down 4.9% at $31.75 in pre-market trading Tuesday. Nokia soared 42.6% to $5.56.