Microsoft Scores Earnings Beat as Consumer Sales Jump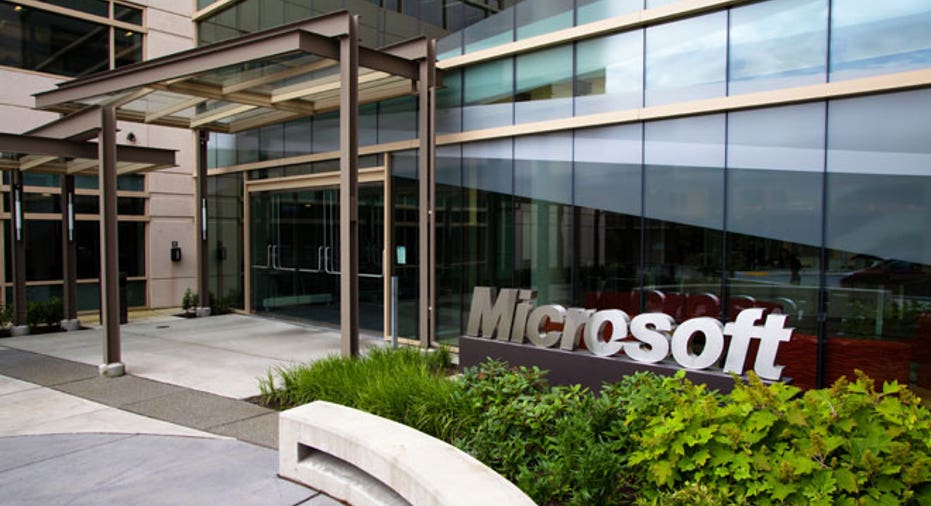 Microsoft (NASDAQ:MSFT) gave Wall Street a solid upside surprise on Thursday as the tech veteran posted an unexpected 3% increase in fiscal second-quarter earnings on double-digit revenue growth.
Shares of Mr. Softee climbed more than 2% on the earnings beat in after-hours action.
Microsoft's results suggest it is making progress in its shift from a software-focused company to one that increasingly relies on hardware like the Xbox gaming console and Surface tablet.
The company said it earned $6.56 billion, or 78 cents a share, last quarter, compared with a profit of $6.38 billion, or 76 cents a share, a year earlier. Analysts had called for EPS of just 68 cents.
Revenue rose 14% to $24.52 billion, topping the Street's view of $23.68 billion.
"Our commercial segment continues to outpace the overall market, and our devices and consumer segment had a great holiday quarter," Microsoft CEO Steve Ballmer said in a statement.
Microsoft logged a 13% jump in devices and consumer revenue to $11.91 billion as Surface revenue more than doubled sequentially to $893 million. The company said it sold 7.4 million Xbox units into the retail channel, including 3.9 million Xbox One consoles.
While Windows OEM revenue dipped 3%, Microsoft's Bing search market share grew to 18.2% and its search ad sales soared 34%.
On the commercial front, revenue increased 10% to $12.67 billion thanks to increased market share for the SQL server business and revenue growth for the company's system center and commercial cloud services.
Microsoft offered no update on its search for a successor Ballmer. Earlier this month, Ford (NYSE:F) CEO Alan Mulally, who had been seen as a front-runner for the top job at Microsoft, removed himself from the race.
Shares of Redmond, Wash.-based Microsoft rallied 2.73% to $37.04 in extended trading, putting them on track to extend their 12-month rally of 32%.