Microsoft Revenue up 18%; Profit Falls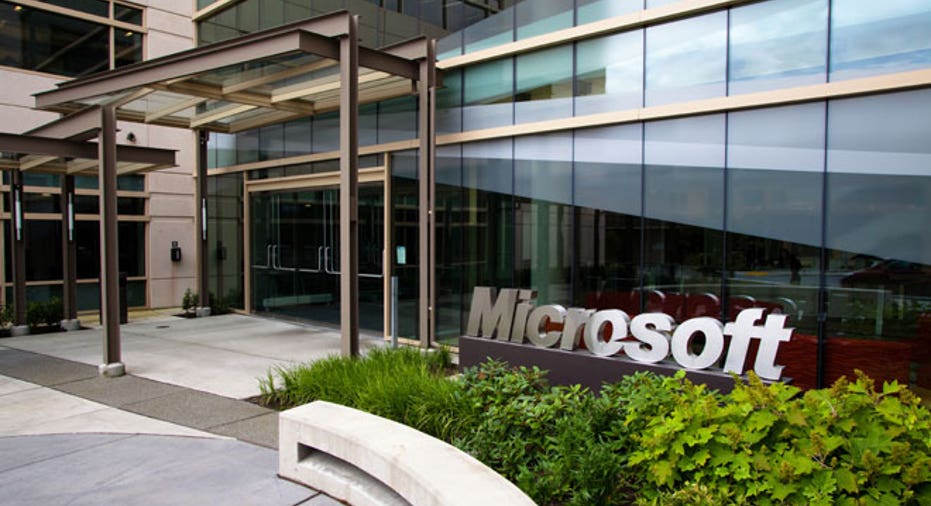 Microsoft (NASDAQ:MSFT) announced revenue of $23.4 billion for its fiscal fourth quarter on Tuesday, an 18% increase from the same period last year. Net income was $4.6 billion or 55 cents per share, down from $5 billion last year, partially due to its money-losing Nokia purchase.
"I'm proud that our aggressive move to the cloud is paying off -- our commercial cloud revenue doubled again this year to a $4.4 billion annual run rate," CEO Satya Nadella said in a statement. "We are driving growth with disciplined decisions, bold innovation, and focused execution."
In addition to strong growth in cloud services, the Microsoft team also brought about a 42% increase in devices and consumer revenue at $10 billion. Microsoft Office 365 gained a million subscribers and Bing search ad revenue grew by 40%.
Nadella announced last week that the company will be cutting 18,000 jobs, or roughly 14% of the company's workforce. The majority of the cuts are expected to come from its phone and tablet staff, especially the Nokia team.
Microsoft shares closed Tuesday at $44.83, and are up 20% this year. The company has a market cap of $370 billion.