Microsoft Reacts To Bill Belichick's 'Surface' Criticism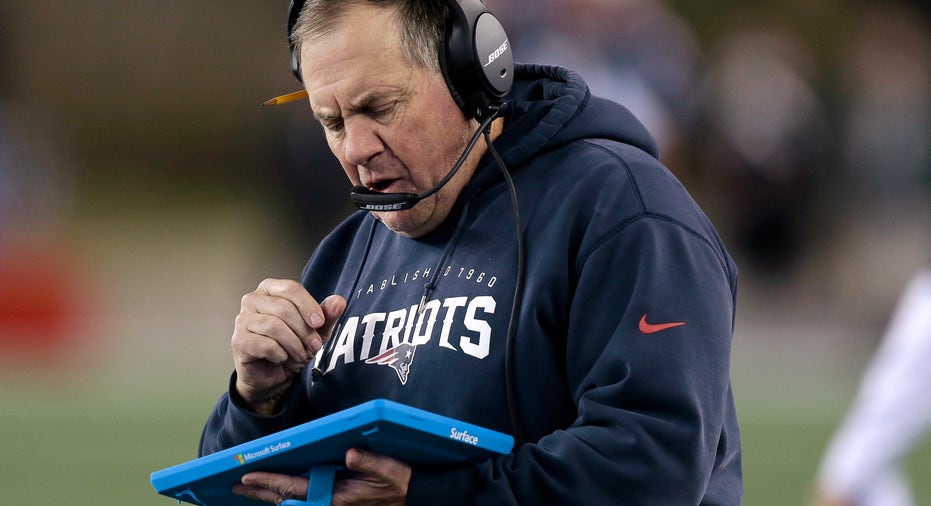 Now that Deflategate is over, New England Patriots head coach Bill Belichick is focusing his ire on Microsoft's "Surface" tablets.
Microsoft (NASDAQ:MSFT) defended the tablets it provides to the National Football League's 32 teams on Tuesday, hours after Belichick trashed the devices and said he planned to stop using them.
"We respect Coach Belichick's decision, but stand behind the reliability of Surface. We continue to receive positive feedback on having Surface devices on the sidelines from coaches, players and team personnel across the league. In the instances where sideline issues are reported in NFL games, we work closely with the NFL to quickly address and resolve," Microsoft said in a statement.
NFL coaches and players use the "Surface" tablets on the sidelines to view photos of previous in-game moments and diagram plays as part of an exclusive league-wide partnership with the tech giant. Signed in 2014, the agreement will purportedly cost Microsoft $80 million annually through 2019.
Belichick ripped the devices in a lengthy rant that took place during a conference call on Tuesday, calling them "undependable." Earlier this season, the Patriots coach was seen slamming a tablet to the ground during his team's Week 4 loss over the Buffalo Bills.
"As you probably noticed, I'm done with the tablets. They're just too undependable for me. I'm going to stick with pictures, which several of our other coaches do, as well, because there just isn't enough consistency in the performance of the tablets. I just can't take it anymore," Belichick said, according to a transcript from NESN's Zach Cox.
The NFL has yet to respond to Belichick's comments. The league does not require its coaches or players to use the Microsoft tablets.
This isn't the first time the Surface has taken a beating. The devices malfunctioned during the 2016 AFC Championship game between New England and the Denver Broncos. The company blamed stadium network issues for the glitch. Adding insult to injury, some confused the devices with Apple's (NASDAQ:AAPL) iPad, according to media reports.