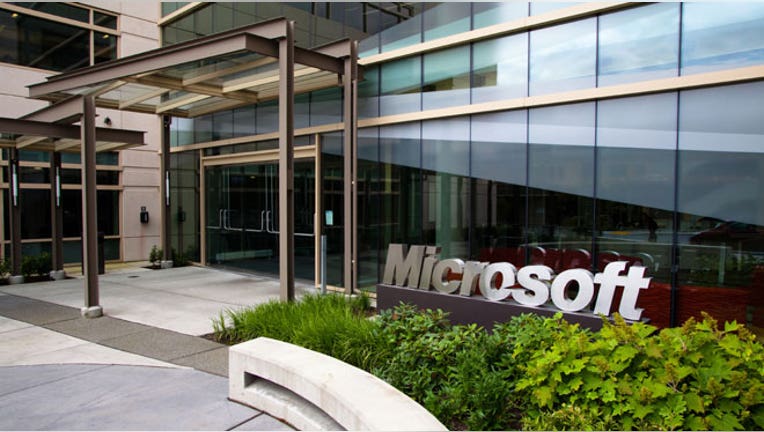 Microsoft (NASDAQ:MSFT) on Thursday beat Wall Street's expectations for the software giant's fiscal third-quarter earnings, but profits fell from a year earlier.
Microsoft reported net income of $5.66 billion, down from $6.06 billion during the same period a year ago.
The decline in year-over-year profits was made larger by deferred revenues that lifted the year-ago figure.
The Redmond, Wash.-based company reported earnings per share of 68 cents on revenue of $20.4 billion. A year ago the company reported earnings per share of 72 cents on profits of $6.06 billion.
Analysts had predicted earnings during the past quarter of 63 cents a share on revenue of $20.39 billion.
Microsoft's shares rose nearly 2% to 40.61 in extended trading. The shares are up 6.5% year-to-date.
It was the technology icon's first earnings report under newly named CEO Satya Nadella, who was named as Steve Ballmer's replacement earlier this year. Unlike Ballmer, Nadella was expected to join Microsoft's earnings call with analysts and reporters later today. Ballmer generally refrained from participating.
"This quarter's results demonstrate the strength of our business, as well as the opportunities we see in a mobile-first, cloud-first world. We are making good progress in our consumer services like Bing and Office 365 Home, and our commercial customers continue to embrace our cloud solutions. Both position us well for long-term growth," said Nadella in a statement.
In its earnings statement, Microsoft said devices and consumer revenue grew 12% to $8.30 billion. Meanwhile, Microsoft sold 2 million Xbox console units, including 1.2 million Xbox One consoles.
Windows volume licensing revenue grew 11%, prompted by continued popularity with Microsoft's business customers.
Bing U.S. search share grew to 18.6% and search advertising revenue grew 38%, the company said.
Commercial revenue grew 7% to $12.23 billion, the company said in its statement. Office 365 revenue grew over 100%, and commercial seats nearly doubled, demonstrating strong momentum for Microsoft's cloud productivity solutions.
Microsoft said Azure revenue grew over 150%, and the company has announced more than 40 new features that make the Azure platform more attractive to cloud application developers.
Microsoft said it expects to close the acquisition of the Nokia Devices and Services business on April 25.