Microsoft goes mainstream to win phone share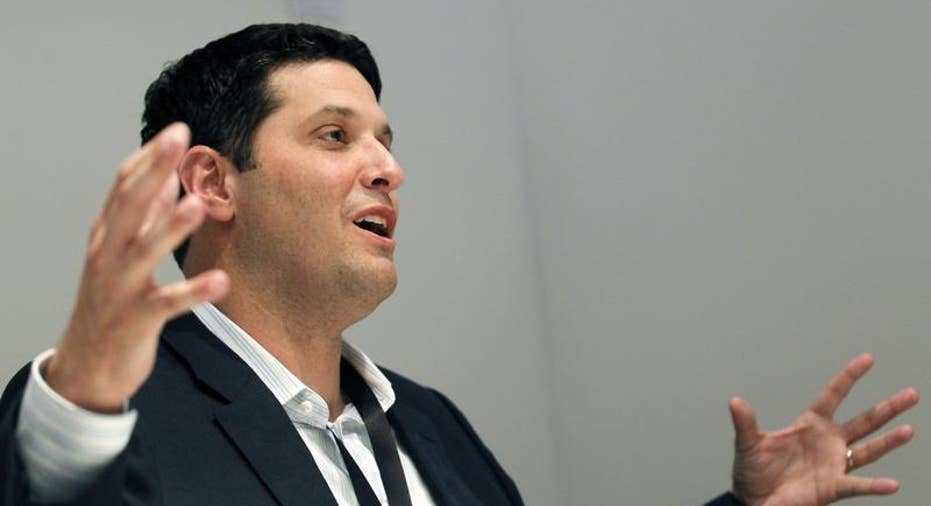 Microsoft Corp's phone chief hates to call the new Nokia Lumia 521 cheap, but the lower-priced smartphone launching in the United States is the company's boldest move yet to win mass market share from leaders Apple Inc and Samsung Electronics.
The world's largest software company has so far focused on putting its Windows Phone software into expensive, high-end devices - chiefly from Nokia and HTC Corp.
But the new model will go on sale at Walmart later this month at an unsubsidized price under $150, relatively cheap for a new phone running up-to-date software without a long-term contract.
"There is an opportunity for us to offer a very high quality device in the mainstream," said Terry Myerson, head of the Windows Phone unit, at Microsoft's campus near Seattle last week. "That's where we've made progress in the last couple of months and it's a strategy we'll continue to explore in the United States."
The Nokia Lumia 521 went on sale on the Home Shopping Network (HSN) last week, where it has already sold out. The 4G phone, sold overseas as the Nokia 520, is essentially a mid-range phone with some high-end features, such as four-inch touch screen, five megapixel camera and high-definition video display.
Next week the phone will go on sale at less than $150 at Walmart, along with T-Mobile US Inc's $30 per month unlimited data and text plan, which works out much cheaper over the long run than heavily subsidized iPhones and upscale Android devices that generally come with pricy long-term contracts.
The early popularity of the Lumia 521 on HSN is a minor boost for Microsoft, whose mobile plans have stuttered and stumbled since Apple's iPhone destroyed its early dominance in the smartphone market in 2007.
After completely redesigning its software, Microsoft-powered phones now have 3.2 percent of the U.S. smartphone market, compared to 39 percent for Apple and 52 percent for Google Inc's Android system, according to comScore.
Nokia, which now only makes smartphones running Windows, sold 5.6 million of its Lumia handsets in the first quarter, up 27 percent from the previous quarter, although that is still dwarfed by 37 million iPhone sales.
Microsoft does not detail overall Windows phone sales or financials, but did say last quarter that phone-related revenue rose by $259 million, which includes licensing revenue from Android phones, which use some technology patented by Microsoft.
Windows phones tend to fare better overseas, where they have as much as 20 percent share in some markets such as Mexico and Poland, and almost 7 percent in Britain, according to Microsoft.
That is partly because the role of powerful carriers such as AT&T Inc and Verizon Wireless, which dominate U.S. phone retail, is less pronounced in overseas markets.
"AT&T and Verizon have been great partners," said Myerson. "But where the market dynamics are different, and where the operators play a different role, we have done better."
Heavy up-front subsidies from AT&T and Verizon, in return for long-term service contracts, mean U.S. customers can afford the best hardware from Apple and Samsung. Even though Windows phones are also subsidized, Myerson admits it has been hard to break that lock on the home market.
"It (subsidization) is a compelling business model for them. If you are Samsung, Apple, AT&T or Verizon, it's where everything's working, you are growing share, you are growing profits," said Myerson. "If you are an incumbent with a successful business model, you're not going to be jumping to throw it out."
As a challenger to those incumbents, Myerson says Microsoft has to differentiate on more than just price.
After introducing "killer hardware", he says the next task for Windows phones is to leverage Microsoft's Office and Xbox products to make a genuinely new phone experience, whether as a work tool or advanced toy.
"I don't think we've come near to the full potential," he said. "Those are our two dimensions here, Office and Xbox. We want to bring to life getting work done and bring to life that serious fun, here on this thing in your pocket. That's going to develop over time."
Myerson played down reports that Microsoft was working on a phone of its own, to follow up on its Surface tablet.
"Nokia's doing a great job," he said. "They really are receiving all of our go-to-market energy right now."
(Reporting by Bill Rigby; Editing by Tim Dobbyn)