Microsoft Exec: Windows Phone Cure for iPhone's Monotony, Android's Chaos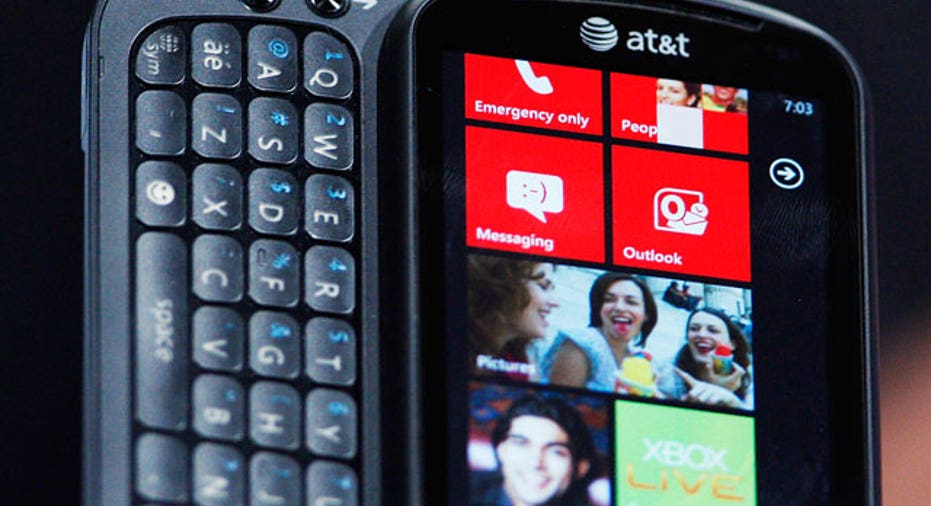 Windows Phone boss Andy Lees sees the latest version of Microsoft's mobile operating system as the answer to big problems facing iOS and Android, the two most popular mobile operating systems on the planet.
Keep up with the latest technology news on the FOX Business Technology Facebook page.
In an interview with The Seattle Times, Lees pitched Windows Phone 7.5 — affectionately known as "Mango" — as the answer to consumers' prayers. "Over the next 12, 18, 24 months, I can see a lot of stars lining up," Lees said of Microsoft's emerging mobile platform.
Where Google and Apple are failing, Microsoft is excelling according to Lees, Microsoft's president of the Windows Phone division. Regarding the iPhone and iOS, Lees says Apple's latest handset gives Microsoft a gap to fill. "I think, from an end user's experience on the software, there's a lot of interesting reviews written comparing us to iOS 5 and the amount that we've got done in 11 months — so some people (are) making comparisons of pace," Lees responded when asked if Apple missed an opportunity with the iPhone 4S. He continued, "From a pure hardware perspective, I was surprised they're not giving the consumer more choice. People want a variety of different things."
Apple announced on Monday that pre-sales of the iPhone 4S totalled more than 1 million devices in the first 24 hours of availability.
Where Android is concerned, Lees suggests that the consistency of the Windows Phone experience is the answer to Android's chaos. "I think Android is heading down this chaotic phase," Lees said when The Seattle Times asked about the variety of Android devices heading into the holiday season. "We want to enable OEMs (original equipment manufacturers), we want to enable operators, but we don't want chaos."
"If you've used some of the (Android) phones, some of them are great, but some of them are not great," the Windows Phone boss continued. "But it's random. And it feels like, with some of them, that you've had several cooks in the kitchen trying to bake different things with the same thing. Whereas we have much more coherency in the totality of what somebody gets when they buy our phone."
Lees also noted in the interview that we can expect Windows Phones covering a wide range of price points this holiday season, with some even reaching below the $100 mark. The executive confirmed that we can expect 4G Windows Phones in the near future as well.
This content was originally published on BGR.com
More news from BGR:- Netflix abandons plans to spin off 'Qwikster' DVD business- Samsung Stratosphere is Verizon's first 4G LTE phone with QWERTY; $149.99 on October 13th- Motorola and Verizon holding press event October 18th, smartphones and tablets inbound