Microsoft Ends CEO Search by Tapping Insider Nadella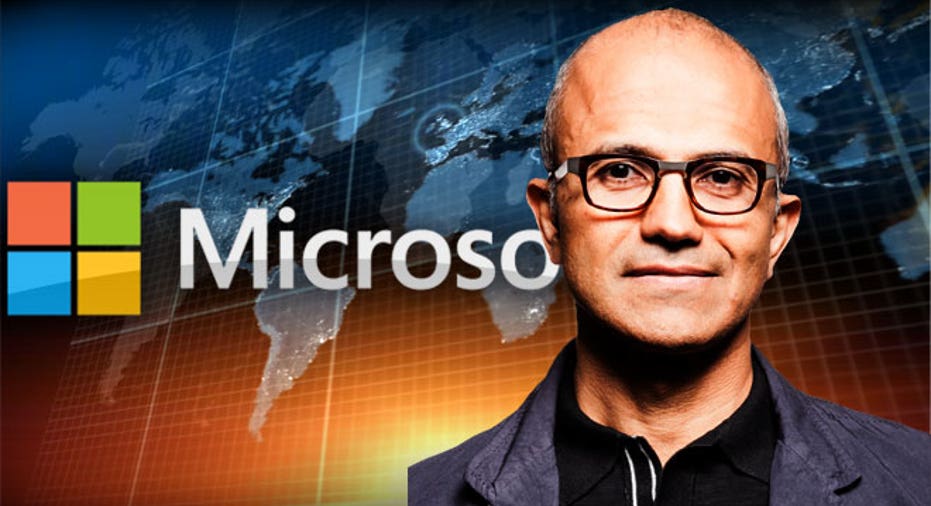 After an exhaustive search process, Microsoft (NASDAQ:MSFT) announced plans on Tuesday to hire 20-year veteran exec Satya Nadella as its new CEO and transition founder Bill Gates to a new role as technology adviser.
The moves come during a time of great change at Microsoft, which is attempting to transform itself from an aging software behemoth to a more nimble devices-and-services company.
"During this time of transformation, there is no better person to lead Microsoft than Satya Nadella," Gates said in a statement. "His vision for how technology will be used and experienced around the world is exactly what Microsoft needs as the company enters its next chapter of expanded product innovation and growth."
Nadella, who joined Microsoft in 1992 and had been serving as enterprise chief, instantly becomes one of the most powerful Indian-born executives in the world.
Microsoft said its board of directors agreed to appoint Nadella as CEO and a member of the board effective immediately. He replaces longtime CEO Steve Ballmer, who in August announced plans to leave within a year.
"The opportunity ahead for Microsoft is vast, but to seize it, we must focus clearly, move faster and continue to transform. A big part of my job is to accelerate our ability to bring innovative products to our customers more quickly," Nadella said.
Microsoft said Gates will step down as chairman and assume a new role on the board as founder and technology adviser. In this new position, Microsoft said Gates will devote more time to the company and support Nadella in "shaping technology and product direction."
Gates is being replaced as chairman by John Thompson, who had been lead director on the board and in charge of its CEO search process.
"Satya will be a great CEO, and I am pumped for the future of Microsoft," Ballmer said in a memo to employees. "Satya is a proven leader. He's got strong technical skills and great business insights."
Recent reports indicated Microsoft had settled on Nadella and was exploring a more hands-on role for Gates, who founded the company in 1975.
While Microsoft ended up with an insider as its new CEO, the board clearly explored a number of high-profile external candidates, including Ford (NYSE:F) chief Alan Mulally, Qualcomm's (NASDAQ:QCOM) Steve Mollenkopf and Ericsson (NASDAQ:ERIC) CEO Hans Vestberg.
Nadella beat out a number of internal candidates, including strategy head Tony Bates and Nokia leader Stephen Elop, who joined Microsoft last year as part of the company's $7.3 billion acquisition of Nokia's devices division.
Nadella will be charged with executing the sweeping reorganization announced by Ballmer last year, which is aimed at helping Microsoft to innovate and operate at a faster pace.
Investors applauded the announcements, driving shares of Redmond, Wash.-based Microsoft 1.51% higher to $37.03 Tuesday morning.