Microsoft CEO Nadella Gets Multimillion-Dollar Pay Bump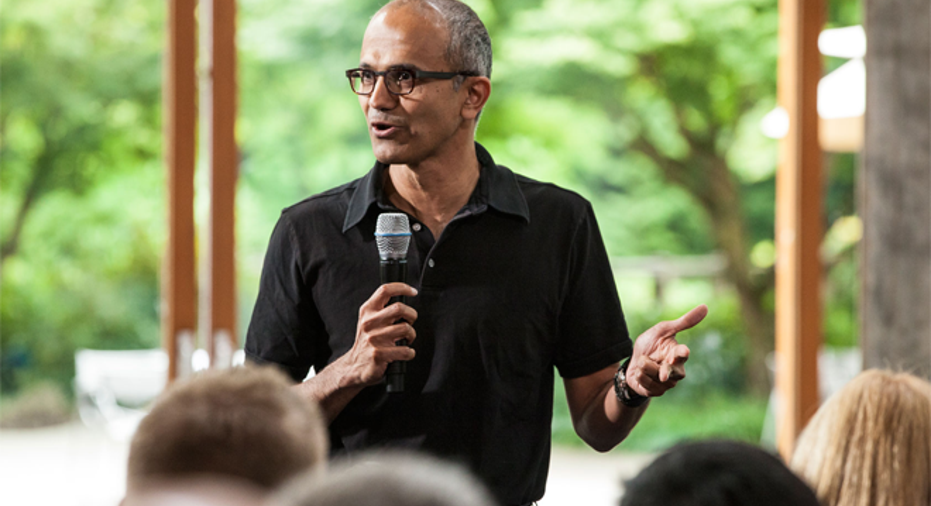 Microsoft's (NASDAQ:MSFT) new CEO, insider Satya Nadella, will receive a hefty pay raise as he takes the reins as the software maker's third chief in 39 years.
Nadella, 46, will earn a salary of $1.2 million in 2014, up about 80% from his position as executive vice president of Microsoft's cloud and enterprise business.
He'll also be eligible for an annual cash bonus of up to $3.6 million, or 300% his annual salary, according to documents filed with the U.S. Securities and Exchange Commission late Tuesday, as well as stock awards amounting to $13.2 million and a potential multimillion-dollar performance-based equity award of up to 600,000 Microsoft shares per performance period.
Nadella, a 20-year veteran of Microsoft who replaced longtime CEO Steve Ballmer on Tuesday, has already laid out a plan to revive Microsoft through innovation and a focus on mobile and the cloud.
Shares of Redmond, Wash.-based Microsoft were down 1.2% to $35.92 in recent trade.