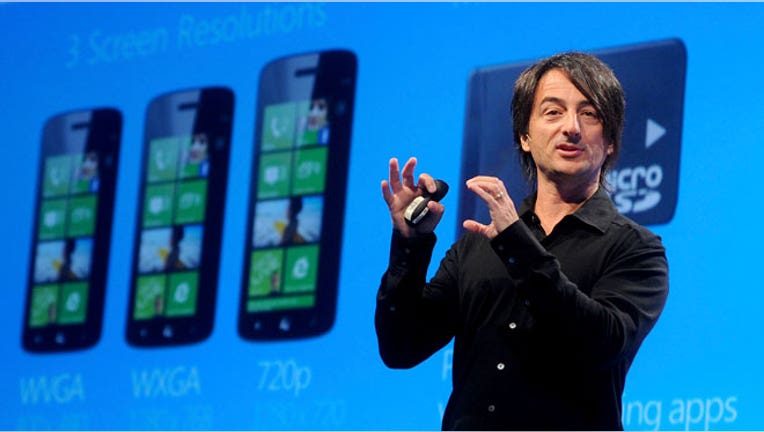 Microsoft Corp's new phone software will be built on the same core as its new upcoming PC and tablet operating system, bringing the software company one step closer to unifying its Windows franchise across a full range of screens that are revolutionizing computing.
The world's largest software company, which is running to keep up with Apple Inc's iPhone and Google Inc's Android devices, said the common core means customers will have a greater choice of phones and applications, and be able to switch between multiple devices more easily.
The move follows the launch of the Surface tablet on Monday, Microsoft's effort to join the fast-growing mobile computing market and to tackle Apple's iPad head on.
At an event in San Francisco on Wednesday, Microsoft officially announced its new phone software, called Windows Phone 8, and said phones running the software would hit the market this autumn.
Windows Phone 8 looks very similar to Microsoft's Windows 8 operating system -- designed to run on both tablets and traditional PCs -- which Microsoft is expected to launch around October.
Both are based on touch-friendly 'tiles', or colorful squares representing people, applications or services, which update in real time, for example showing Facebook posts or new email.
The new phone software will include maps and GPS route-finding from Nokia. The Finnish handset maker uses Microsoft software in its smartphones under a multi-billion dollar deal signed by the two companies last year.
Samsung Electronics and HTC Corp also make Windows phones.
New Windows phones will also have near-field communication software built in, which allows for rapid wireless transfer of data and financial transactions.
Microsoft's Windows phones have been well reviewed but have not caught on in the market, mostly due to the fact that there are relatively few apps available compared to Apple and Android phones. Microsoft is hoping that a common core between its PC and phone software will make it easier for developers to create applications for both, with minimal adjustments.
The Redmond, Washington-based company has invested billions of dollars in phones, which many see as key to the future of computing, but is still only a minor player.
The company had 2 percent of the world's smartphone market last quarter, according to tech research firm Gartner. Google's Android leads the market with 56 percent, followed by Apple with 23 percent.
Microsoft shares were up 25 cents to $30.94 on Nasdaq.