Microsoft adds Surface Book 2 to its lineup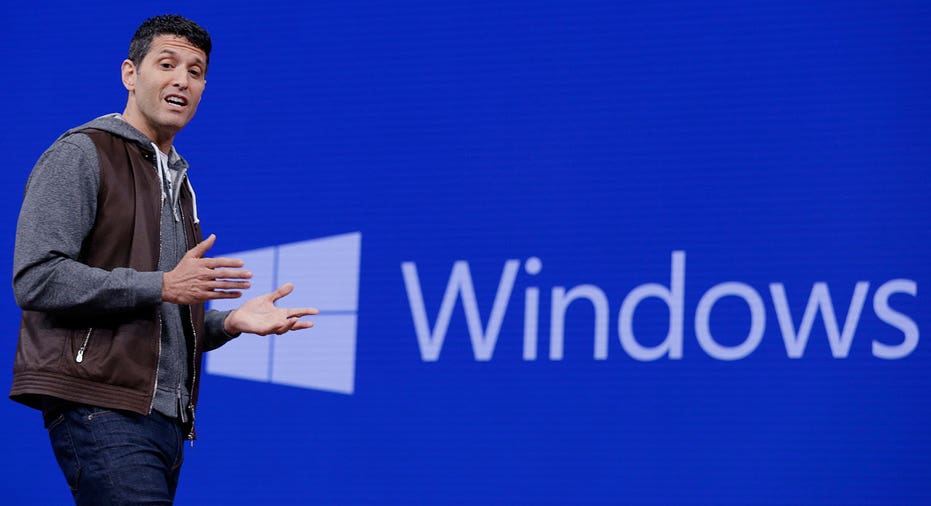 Even as personal computer sales slow, Microsoft Corp. (NASDAQ:MSFT) is adding yet another model to its growing line of Surface computers.
The software giant on Tuesday announced a new 15-inch laptop geared toward creative professionals seeking a powerful device to work with images, video, music, software design and the resource-guzzling programs they use.
Microsoft's 15-inch Surface Book 2 is aimed squarely at Apple Inc.'s (NASDAQ:AAPL) MacBook Pro with an Intel Core i7 processor, 256 gigabytes of storage and 16 gigabytes of memory, at a starting price of $2,499. Apple offers a 15-inch MacBook Pro with the same processor, and storage and memory amounts, for $100 less. The MacBook Pro, though, doesn't have touch capabilities or a detachable screen like the Surface Book 2.
The new 15-inch Surface Book 2, along with an updated 13.5-inch model that starts at $1,499, can be preordered Nov. 9 and will be available Nov. 16.
The computers are part of an expanding Surface lineup that includes the Surface Pro tablet-laptop hybrid refreshed in May, the lightweight Surface Laptop introduced the same month and the 28-inch touch-screen Surface Studio PC launched a year ago.
Microsoft is expanding the Surface portfolio despite the brand seeing uneven results. In April, fiscal third-quarter revenue for the entire Surface line fell 26% to $831 million, something Microsoft finance chief at the time Amy Hood attributed to stiff price competition as well as a dearth of new Surface products. Microsoft narrowed those revenue declines to 2% in the fiscal fourth quarter.
The overall PC market isn't making things any easier. Earlier this month, market-research firm Gartner Inc. reported global PC shipments slid 3.6% in the third quarter, the 12th consecutive declining quarter. The U.S. market saw a particularly steep 10% drop, in part because of a "very weak back-to-school sales season," the firm said.
Still, Microsoft sees these Surface devices as showcases -- premium computers intended to both highlight the capabilities of its Windows operating system and inspire high-end designs from the company's hardware partners. In an interview, Terry Myerson, Microsoft's executive vice president in charge of Windows, said the new 15-inch Surface Book 2 is a mobile workstation that can handle robust videogames as well as high-end computing work.
The software giant also began rolling out a new major update to its Windows 10 operating system on Tuesday, something it now does twice a year. The latest update includes a new photo application that uses artificial intelligence to suggest animated slideshows from a user's media collection, pulling together snaps of horses, for example, based on image recognition technology.
Microsoft is also adding new virtual-reality and augmented-reality features to Windows. The update includes Microsoft's Mixed Reality Viewer, software that lets users see 3-D objects on their computer screens.
Earlier this month, Microsoft said the first virtual-reality headsets that connect to Windows 10 PCs -- from Acer Inc., Dell Inc., HP Inc. and Lenovo Group Ltd. -- are available in stores and online. A VR headset from a fifth partner, Samsung Electronics Co., is available for preorder and will be in stores Nov. 6.
In May, Microsoft said 500 million devices were running Windows 10; it declined to update that figure.