Microsoft 1Q Revenue Tops Street, EPS In-Line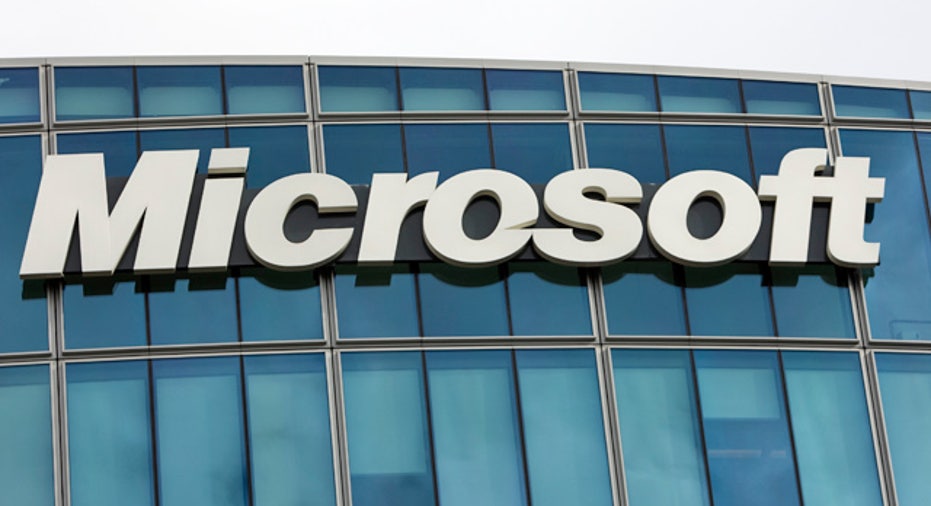 Microsoft (NASDAQ:MSFT) delivered fiscal first-quarter earnings results that were in-line with expectations, as the company raised its operating expense forecast for the fiscal year.
The tech blue-chip reported profit rose 6% to $5.74 billion, or 68 cents a share, up from last year's net income of 62 cents a share.
Operating income rose 1% to $7.2 billion.
Revenue rose 7% to $17.37 billion, compared with year-ago sales of $16.2 billion.
Earnings-per-share was in-line with expectations, and revenue came in slightly higher than expected; analysts polled by Thomson Reuters had expected earnings of 68 cents a share on revenue of $17.25 billion.
"We saw customer demand across the breadth of our products, resulting in record first-quarter revenue and another quarter of solid EPS growth," said Peter Klein, chief financial officer at Microsoft, in a release. "Our product portfolio is performing well, and we've got an impressive pipeline of products and services that positions us well for future growth."
The Redmond, Wash.-based company expects operating expenses to range between $28.6 billion and $29.2 billion, up from $28 billion to $28.6 billion.
Windows and Windows Live revenue rose 2%, year-over-year to $4.87 billion, and the company's server and tools division revenue rose 10% to $4.25 billion.  Business division revenue came in 8% higher at $5.62 billion.
Shares of Microsoft fell slightly close at $27.04 on Thursday. The stock was down another 40 cents, or 1.5%, in after-hours trading.