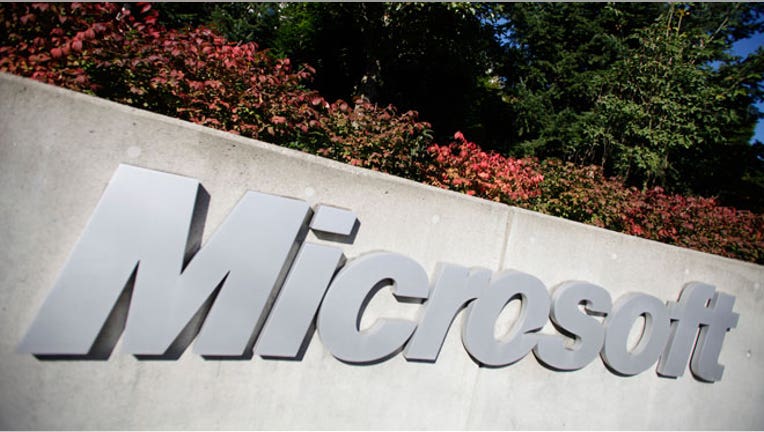 Microsoft (NASDAQ:MSFT) reported stronger-than-expected first-quarter earnings late Thursday as enterprise revenue continued to grow and the tech giant tightened expenses.
The world's largest software maker said a "new era" will begin for the company when it launches Windows 8 this fall.
"Investments we've made over a number of years are now coming together to create a future of exceptional devices and services, with tremendous opportunity for our customers, developers, and partners," CEO Steve Ballmer said.
However, soft PC sales that use its software weighed on year-over-year results.
The Redmond, Wash.-based software maker posted net income of $5.31 billion, or 53 cents a share, down from a year ago.
Excluding one-time items, though, Microsoft said it earned $6.6 billion, or 65 cents a share, topping average analyst estimates of 56 cents in a Thomson Reuters poll.
Revenue, adjusted for special items, for the three months ended Sept. 30 was $17.36 billion, down from the prior-year period. Unadjusted revenue was $16 billion.
Wall Street's view was $16.4 billion.
Shares of Microsoft fell about 2.3% after hours to $28.81.
Sales were led by its server and tools business, which reported an 8% year-over-year increase in revenue to $4.55 billion with the help of SQL Server and its System Center, but were partially offset by a 2% decline from the same 2011 period in Microsoft's business division and a 33% decrease in Windows. The latest-generation Windows is set to be generally released on Oct. 26.
"While enterprise revenue continued to grow and we managed our expenses, the slowdown in PC demand ahead of the Windows 8 launch resulted in a decline in operating income," Microsoft Chief Financial Officer Peter Klein said in a statement.
PC sales have been slowing as customers continue switching to mobile devices like tablets and smartphones, however chipmakers like Intel (NASDAQ:INTC) and PC makers like Dell (NASDAQ:DELL) are hopeful the new Windows will help revamp computer sales.
Microsoft reaffirmed its fiscal 2013 operating expense guidance of $30.9 billion to $30.9 billion but did not provide full-year earnings guidance.