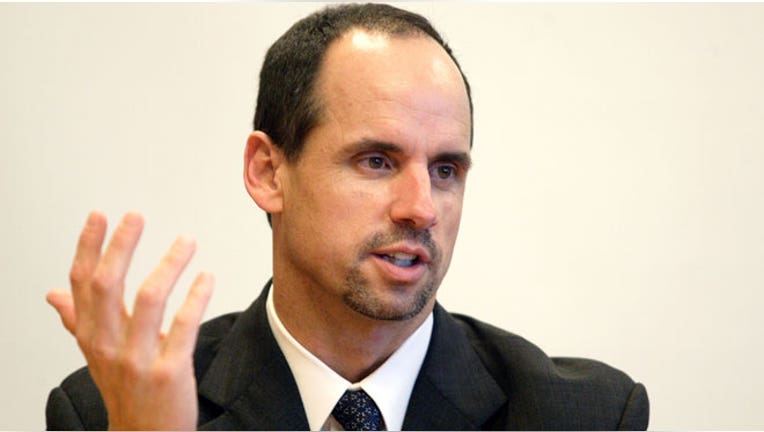 Steve Appleton, the chief executive of chipmaker Micron Technology (NASDAQ:MU), died in a small-plane crash near the company's headquarters in Boise, Idaho, Friday morning. He was 51.
The circumstances surrounding the crash are still unclear but Appleton was flying an experimental single-engine Lancair, which is typically used for personal use.
An investigator from the National Transportation Safety Board is on-scene conducting an ongoing investigation. The NTSB said Appleton landed the plane and returned it to the hangar before attempting to takeoff again.
The CEO had been known to fly his own planes, surviving an earlier crash in the Idaho desert in 2004 with only minor injuries.
The company's stock was halted shortly before the company released a brief statement reporting the news and remained that way through Friday's close. Shares last traded up 3% to $7.95.
The news comes a week after Micron chief operating officer, D. Mark Durcan, said he would retire at the end of August and be succeeded by current sales vice president, Mark. W. Adams.
In a statement, the company said it was "deeply saddened."
Appleton joined the semiconductor manufacturer in 1983 and held a series of increasingly more responsible positions, including chief operating officer, before becoming CEO and chairman of the board in 1994.
He also served on the board of directors for the Semiconductor Industry Association and National Semiconductor, was a member of the World Semiconductor Council and served on the Idaho Business Council.
Appleton was born in California and held a Bachelors degree in business management from Boise State University and received an honorary doctorate from there in 2007.
"Our hearts go out to his wife, Dalynn, his children and his family during this tragic time," Micron said. "Steve's passion and energy left an indelible mark on Micron, the Idaho community and the technology industry at large."
The news comes a little over a month after two Greenhill & Co. (NYSE:GHL) bankers died in a fiery plane crash on a highway in New Jersey.
Jeffrey Buckalew, 45, and Rakesh Chawla, 36, were aboard a private plane owned by Buckalew that fell from the sky and crashed on Interstate 287 in Morris County on the morning of Dec. 20. Buckalew's wife, Corinne, and their two children, Jackson and Meriweather, were on the plane.
Micron says it plans to provide additional information later on Friday.