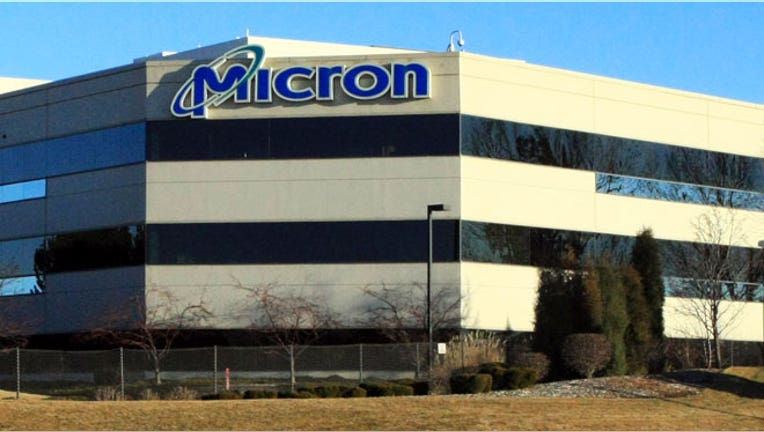 Micron (NYSE:MU) announced more than $1 billion in strategic deals on Monday that give a jolt to its portfolio and operations.
Micron said it was buying the bankrupt Japanese chipmaker Elpida Memory for about $750 million in cash, and another $1.75 billion in future installment payments, and spending $334 million to acquire a 24% stake in Taiwan-based Powerchip Technology's RexChip Electronics.
Shares of the Boise, Idaho-based semiconductor manufacturer soared as high as 8% to $6.78 near a 52-week high Monday morning.
Elpida, which filed for Japan's version of bankruptcy proceedings late in February, makes chips used in smartphones, tablets and computers. One of its most high-profile clients is Apple (NASDAQ:AAPL), where its chips are used in the iPad and iPhone.
Elpida's assets include a 300 millimeter DRAM fabrication facility located in Hiroshima, a 65% ownership interest in RexChip, which ups Micron's ownership in RexChip to 89%, and an assembly and test facility located in Akita, Japan.
The combined assets of Elpida and RexChip produce more than 200,000 300mm wafers per month, boosting Micron's DRAM memory chip capacity by 50%.
Micron, which has long developed enterprise DRAM chips for networking and servers, said the acquisitions are part of an effort to create "the industry-leading pure-play memory company."
"Today's transactions will help strengthen the combined companies' market position in the memory industry through increased research and development and manufacturing scale; improved access to core memory market segments; and additional wafer capacity," Micron CEO Mark Durcan said in a statement.
Durcan took Micron's reins in February after former CEO Steven Appleton died in a plane crash.
The transactions are subject to a slew of regulatory approvals in Japan, Taiwan and the U.S. The deal with Elpida is expected to close in the first half of 2013.