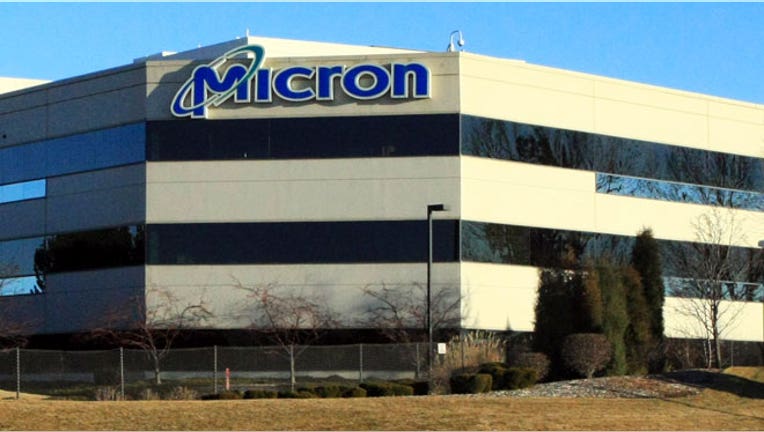 Micron's (NYSE:MU) board of directors deserves praise for its speedy response to the shocking death of CEO Steve Appleton late last week in a plane crash.
By quickly convincing Mark Durcan, the outgoing chief operating officer, to become the memory chipmaker's new CEO and announcing the transition on a Saturday, the board prevented a panic by shareholders and analysts alike.
"The board gets points for making a quick decision, but also a quick announcement," said Roger Kay, president of Endpoint Technologies Associates. "You could've waited for Monday, but on the other hand, Monday morning is when people wake up a little paranoid about how they're going to make their living this week."
The Saturday announcement also gave analysts time to weigh in on the decision before U.S. markets opened.
In a research note released early on Monday, analysts at Stifel Nicolaus applauded the appointment of Durcan as CEO and predicted the longtime Appleton lieutenant, who had planned to retire this summer, will maintain the company's overall direction.
"We view Micron's announced succession plans as a best case scenario when considering Friday's dire news," Stifel Nicolaus analysts wrote in the note. They also maintained their "buy"  rating and upped their price target on Micron to $9 from $7.50.
Calmed by the quick handling of the CEO transition and upbeat analyst commentary, the markets have prevented Micron's stock from falling hard, as some had anticipated given the shocking news.
After being halted at about 1:30 p.m. ET on Friday for the announcement of Appleton's death, shares of Micron tumbled 6% to $7.48 when they were reopened in extended trading at about 6 p.m. ET. However, Micron's stock didn't succumb to sell pressure on Monday, closing down just 0.88% to $7.72 and they were recently up almost 2% on Tuesday to $7.88.
Considering the contributions of Appleton, the response in the shares has been relatively muted.
"This is how things like this unfortunately are supposed to go. The fact they were able to transition without a hitch shows they did it correctly," said Charles Elson, a corporate governance professor at the University of Delaware.
Appleton "left behind a tremendous legacy and over the years built an exceptional and talented organization," Wedbush analyst Betsy Van Hees wrote in a note Monday morning.
Kay said even though Durcan, 51, had planned to retire, it "makes perfect sense" to give him the keys to the $7.6 billion company. Durcan joined Micron in 1983 and has served as Appleton's right-hand man since 2007 as president and COO.
"He knows the company. He's been running it from an operations point of view. Why not just keep him on if you can get him to stay?" said Kay. "In reality, the contributions that Appleton made were mostly a long time ago and he's been steering the ship with his pinky. He knew where it was going and wasn't making that many changes, just keeping the ship on course."
Appleton, 51, was flying in an experimental single-engine airplane that crashed Friday morning at an airport in Boise, Idaho, which is where Micron is headquartered.