Michael Vick: Colin Kaepernick needs haircut for NFL job search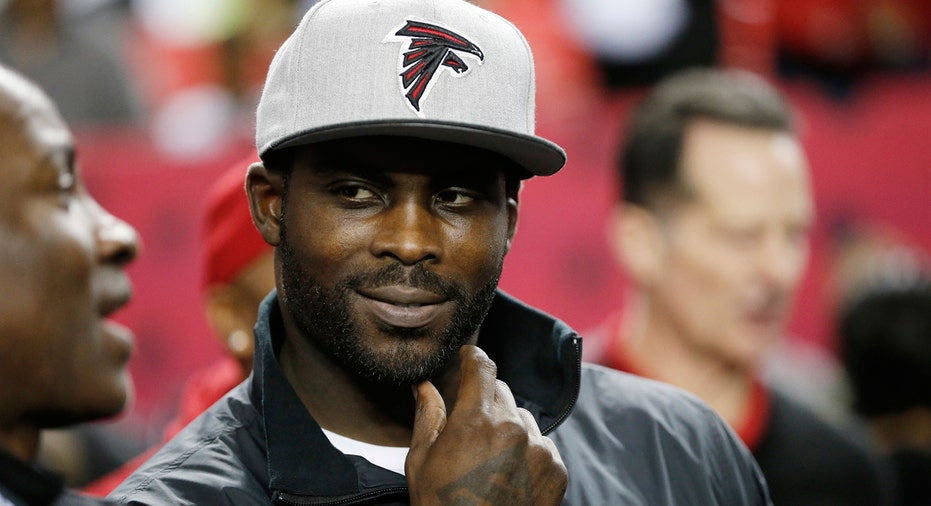 Former NFL quarterback Michael Vick advised controversial free agent Colin Kaepernick to "cut his hair" if he wants to sign with a new team this offseason.
"First thing we've got to get Colin to do is cut his hair. … Just go clean cut. Why not? You're already dealing with a lot of controversy surrounding this issue. The most important thing that he needs to do is just try to be presentable," Vick said Monday during an appearance on Fox Sports 1's "Speak For Yourself."
The former Falcons and Eagles quarterback said he was speaking from personal experience. Vick was suspended for two seasons beginning in 2007 after pleading guilty to charges in a dog fighting investigation.
Kaepernick parted ways with the 49ers in March and hasn't been signed by another team. His decision to kneel during the national anthem last season to protest police shootings of black people became a topic of national conversation.
"All the social media that he's doing, we get it, we understand it. It's time for Colin to step up in a different way," Vick added. "I think, primarily, the reason why he's not signed to a team right now is because of the last two seasons and not being as productive."
Current San Francisco 49ers general manager John Lynch said last June that he urged Kaepernick to make it clear to NFL teams that football was his top priority.
"I won't communicate too much of what we've talked about, but I will communicate that I gave that opinion to Colin myself: 'I think you are having a little bit of an image crisis in terms of not so much what you did last year, but people are wondering, is [football] most important to you? At a position where the guys that succeed at that position are the guys that live it, breathe it, the CEOs that play that position.' And I think there is a perception that football [isn't] on the top of his list," Lynch told KNBR radio in San Francisco.
The Associated Press contributed to this report.