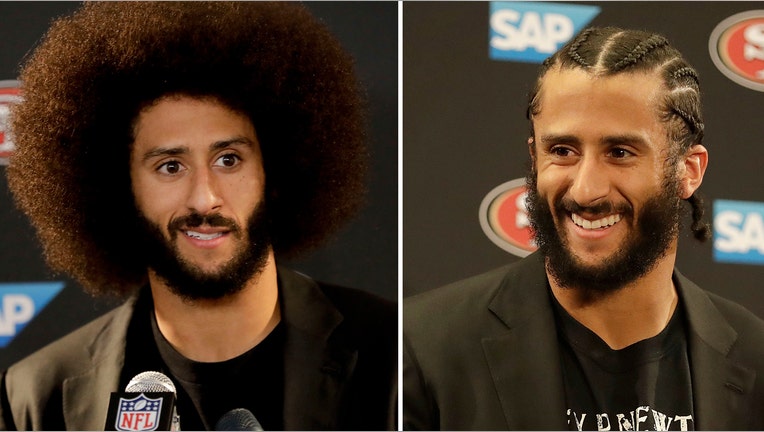 Former NFL star Michael Vick apologized Thursday for suggesting controversial free agent quarterback Colin Kaepernick needs a haircut if he wanted to sign with a new team this offseason.
"I'm truly sorry for what I said. I think I should have used a better choice of words," Vick said during an appearance on the "Dan Patrick Show." "Obviously, we all know his afro has nothing to do with him being signed, and I wasn't trying to relay that message. It was just more so about helping him out at the end of the day."
The apology came days after Vick, who spent 13 seasons as an NFL quarterback, urged Kaepernick to "cut his hair" as part of a bid to sign with a team. Kaepernick, who parted ways with the San Francisco 49ers last March, has been a divisive figure since he decided not to stand for the National Anthem last season to protest racial and social injustice.
"First thing we've got to get Colin to do is cut his hair. … Just go clean cut. Why not? You're already dealing with a lot of controversy surrounding this issue. The most important thing that he needs to do is just try to be presentable," Vick said Monday during an appearance on Fox Sports 1's "Speak For Yourself."
Kaepernick's status as a free agent led critics to argue in recent months that he is being blackballed by NFL teams due to his social justice efforts.
Kaepernick appeared to respond to Vick's comments, posting a definition for the term "Stockholm Syndrome" to his Twitter account hours after the FS1 appearance.