Michael Jordan Mediates New York Knicks, Charles Oakley Squabble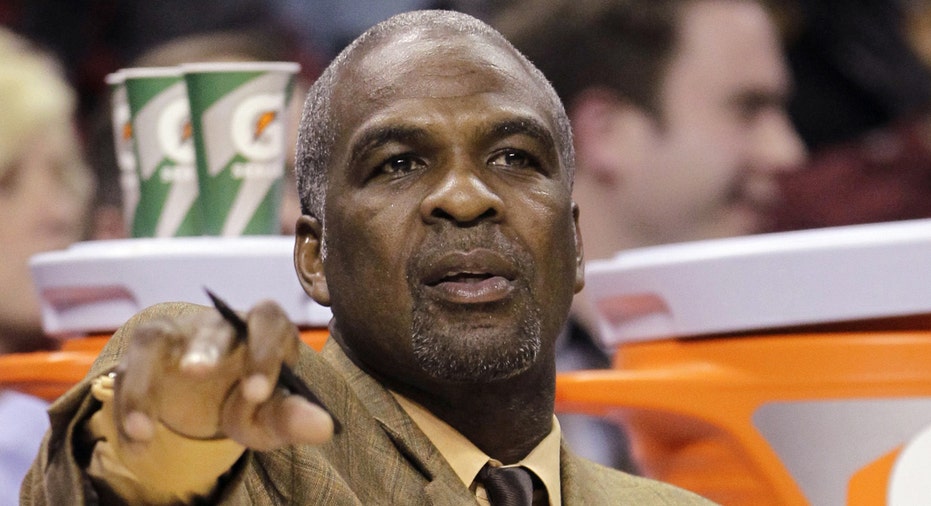 Michael Jordan and NBA Commissioner Adam Silver are helping repair the relationship between Charles Oakley and Madison Square Garden chairman James Dolan.
Oakley and Dolan met with Silver on Monday at NBA headquarters, with Jordan participating by phone, the league said in a statement.
Oakley was arrested last Wednesday following an altercation with MSG security while attending a Knicks game, and Dolan banned the former Knicks star from the arena two days later.
"It is beyond disheartening to see situations involving members of the NBA family like the one that occurred at Madison Square Garden this past week," Silver said.
Jordan and Oakley were teammates in Chicago before Oakley was traded to New York, where he became a fan favorite with the Knicks from 1988-98.
Oakley and Dolan have had a strained relationship in part because of Oakley's criticisms of the team. It hit a low point when security surrounded Oakley in his seat a few rows behind Dolan during a nationally televised game, and Oakley responded by shoving at least two of the security officials.
The Knicks said Oakley was abusive even before taking his seat, and Dolan claimed that the former power forward had anger or alcohol issues when announcing the ban in a radio interview Friday.
"Both Mr. Oakley and Mr. Dolan were apologetic about the incident and subsequent comments, and their negative impact on the Knicks organization and the NBA," Silver said. "Mr. Dolan expressed his hope that Mr. Oakley would return to MSG as his guest in the near future."
Dolan welcomed back another ex-Knick, Latrell Sprewell, on Sunday during a victory over San Antonio. Sprewell hadn't been back at MSG since 2004 because of his own falling out with Dolan.
Also Monday, the Rev. Al Sharpton called on Dolan to immediately lift Oakley's ban, saying the civil rights leader's National Action Network would otherwise picket MSG.