Miami, Golden Coast Lead Growth in Ford's 'Super Segment'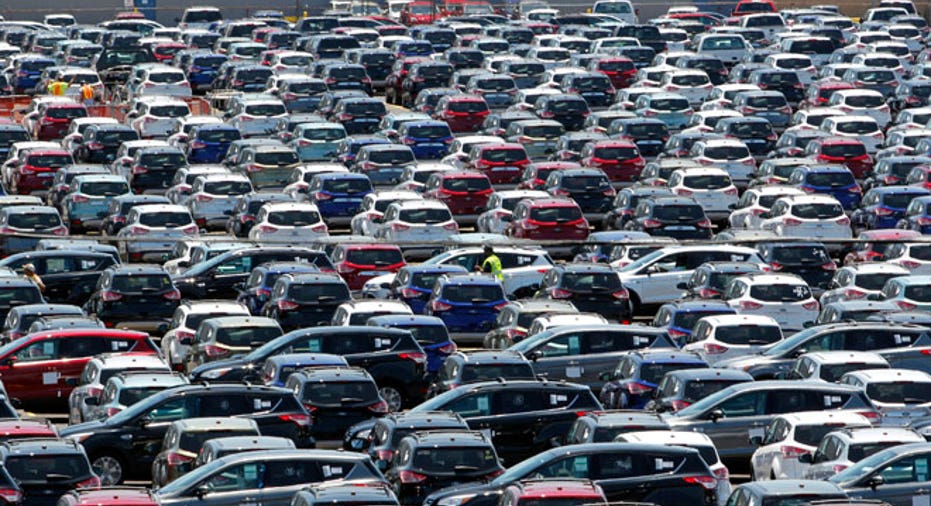 Ford (NYSE:F) says its "super segment" that includes four different classifications of vehicles ranging from sub-compact vehicles to midsize sedans and crossovers climbed 18% in the first quarter, with surprising growth on the coasts of California and Florida.
From Los Angeles and San Francisco to Miami, Ford sales have been ramping up as the newly remodeled Fusion begins to saturate the market. The auto maker touts that the 2013 vehicle has the appeal of a sports car but the affordability of a Ford.
"Ford is seeing some very interesting results from the first quarter of the year," a company spokesperson told FOX Business.
The super segment saw sales climb 18% to 241,144 during the quarter, led by a 54% increase in California retail sales, a 36% improvement in Florida and a 28% gain in Texas. The group makes up about two-thirds of Ford's total sales.
The Fusion recorded its best-ever quarterly sales, rising 26% to 80,558. Fusion and Escape both reached quarterly records, with the Fusion crossing the 80,000 quarterly vehicle sales threshold for the first time ever.
Ford earlier this week posted a 6% increase in March sales, marking its best monthly performance since May 2007. Ford's vice president of U.S. marketing, sales and service said at the time that Ford was "working harder than ever to keep pace" with the growing demand for fuel-efficient vehicles.
Ford announced plans last September to begin manufacturing the 2013 Fusion in an existing plant in Flatrock, Mich. to address the stronger-than-expected Fusion demand. The company, which also makes the car at an at-capacity plant in Mexico, invested $555 million to upgrade the plant and added some 1,200 new jobs so that it could ramp up production.
Sales of the Fusion climbed a surprising 112% in Los Angeles, 102% in San Francisco, 71% in Houston and 85% in Miami last quarter. The Escape saw sales improve 50% in California.
Ford said its share of compact cars and sedans is growing on the California coast, eating away at the market share of long-time Japanese rivals Toyota (NYSE:TM) and Honda (NYSE:HMC).
A spokesperson said the ramp up reflects "two mega-trends" as the millennial generation starts making enough money to afford new cars and Baby Boomers begin downgrading to smaller cars like mid-size sedans.