MF Global Shares Hit All-Time Low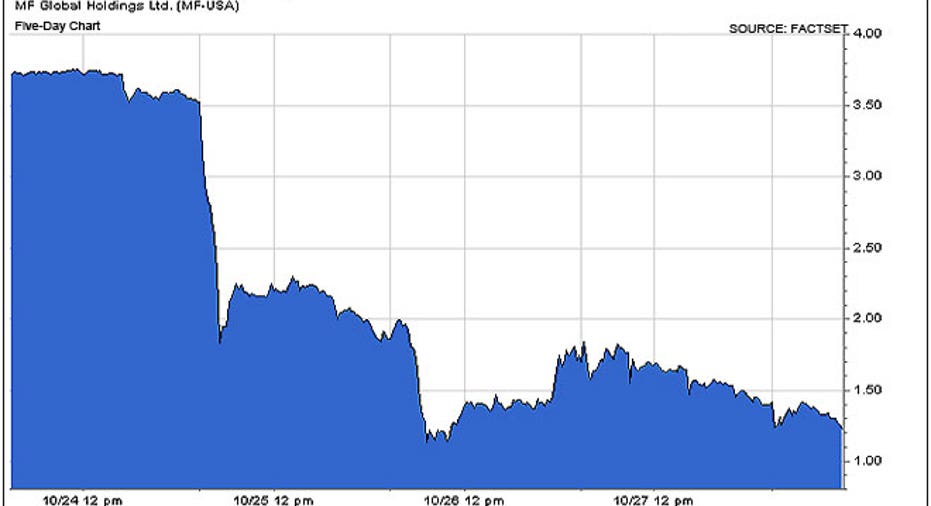 Shares of MF Global Holdings Ltd (NYSE:MF) hit another all-time low Friday as troubles intensified for the U.S. futures brokerage that is looking to sell off units in order to retain customers, and to survive.
The company run by former Goldman (NYSE:GS) executive Jon Corzine has shed 62 percent of its market capitalization this week, after it posted a quarterly loss, and after two ratings agencies cut its debt rating to junk.
MF Global stock dropped as much as 27 percent early Friday to $1.04, its lowest ever, but rebounded to $1.40 on the New York Stock Exchange later in the morning.
Some customers are diverting money from the New York-based brokerage, according to hedge funds, rivals, and analysts, though the extent of the outflows remained unclear.
MF Global tapped Evercore to advise it on strategic options including a possible sale, said a source familiar with the situation.
A second source, who was briefed on the matter, said the company is ``focused on doing a smart deal, a fair deal,'' and that it did not enter the talks with ``specific targets and objectives.''
``We believe MF could generate proceeds from sale of its customer asset portfolio or Futures Commission Merchant which frees up capital,'' Keefe Bruyette & Woods analyst Niamh Alexander wrote to clients.
``However, we cannot quantify the cost of wind down or exiting broker positions that could offset those proceeds and wipe out equity,'' she wrote.