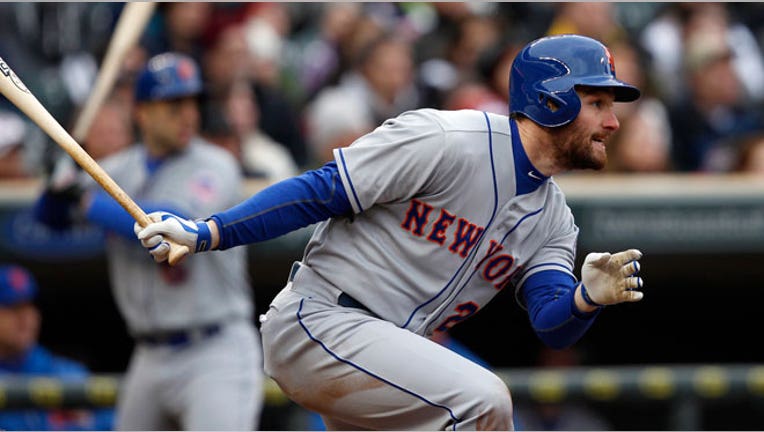 New York Mets second baseman Daniel Murphy's decision to take three days of paternity leave after the birth of his son ignited a debate, but experts say he is exemplifying a growing trend.
"I am seeing more people take advantage of existing practices for paternity," says Polly Wright, benefits consultant at HRConsults.
In New York, male and female workers are entitled to request up to 12 weeks off, unpaid, per year to care of a newborn child, according to the state's attorney general, which is what federal law mandates. Some states--including California--have opted to pass more generous paid-family leave laws.
According to a 2011 collective-bargaining agreement, Murphy was allowed between one and three days off for paternity leave, and took the max, which included missing opening day, but was back for Thursday's game.
Murphy's decision was questioned by radio talk show host Mike Francesca on WFAN Radio, who reportedly said "you're a major-league baseball player. You can hire a nurse…. What are you gonna do, sit there and look at your wife in the hospital bed for two days?" ESPN.com reported.
Murphy defended his decision, according to the report, telling ESPN "My wife and I discussed it, and we felt the best thing for our family was for me to try to stay for an extra day -- that being Wednesday -- due to the fact that she can't travel for two weeks."
Kristin Rowe-Finkbeiner, CEO and co-founder of MomsRising.org, a mother's advocacy group, says Francesca's comments are "flat-out sexist."
"This contributes to the rampant discrimination that mothers are facing in our nation too," Rowe-Finkbeiner says. "We are out of step with the rest of the world—177 other countries have access to paid leave after a new baby."
She adds gender roles tend to still get reinforced in the sports world. "And so while our nation and the world is changing, sports have yet to catch up."
Rowe-Finkbeiner says three-fourths of moms are in the labor force, and while dads don't suffer the same pay discrimination, they shouldn't be subject to backlash for taking paternity leave.
"Fathers are struggling as well. They aren't struggling with wages, but there is discrimination in terms of parenting."
Wright says more employers are taking a look at changing their maternity and paternity culture.
"This has been something that we have been slow to give to women, and we are now in a change process where its [more acceptable] to give leave to guys as well," Wright says. "We are seeing more work-life balance requests from men. They want to be more involved with their families."