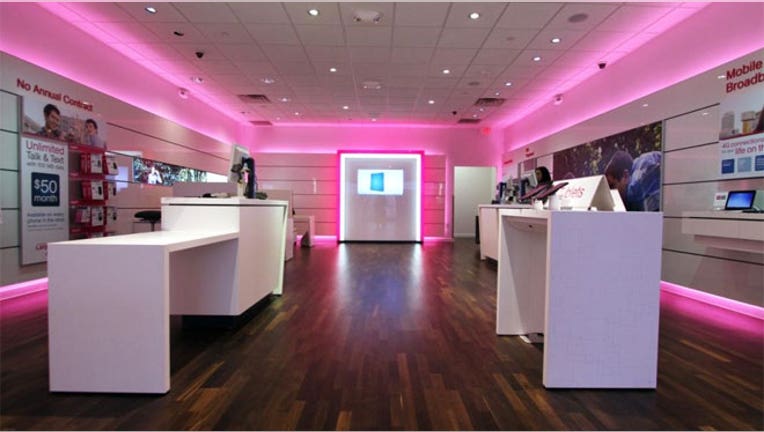 Regulators approved MetroPCS' (NYSE:PCS) tie-up with rival T-Mobile USA on Tuesday as MetroPCS continues its efforts to persuade shareholders to sign off on the transaction.
The Federal Communications Commission said it believes the proposed transaction is "not likely to result generally in competitive or other public interest harms."
The regulator said that while some markets may be hurt by the deal, "we find that the likely public interest benefits are greater."
"The FCC's approval marks another significant milestone in bringing our two companies together, and we appreciate the commission's timely approval," T-Mobile CEO John Legere said in a statement.
Regulators at the Department of Justice also blessed the combination of the nation's fourth and fifth largest wireless providers, saying it is unlikely to "harm consumers or substantially lessen competition."
The DOJ said it believes the transaction may actually have "procompetitive impact" by improving T-Mobile's scale and spectrum position.
Meanwhile, MetroPCS fired off a letter to shareholders on Tuesday urging them to approve the deal.
The letter comes amid opposition from several major MetroPCS shareholders, including Paulson & Co. and P. Shoenfeld Asset Management, who are concerned about the future company's debt levels.
"The combined company will be well-capitalized and positioned to compete effectively with large national carriers as the premier challenger in the U.S. wireless marketplace," MetroPCS wrote in the letter released on Tuesday.
MetroPCS said it believes the deal offers "compelling economic terms" for shareholders, addresses the wireless provider's spectrum needs and competitive advantages and "improves the customer value proposition."
MetroPCS also pushed back against what it called "inaccuracies" by certain unnamed shareholders, saying the combined company would not be overleveraged and the Deutsche Telekom debt terms are reasonable.
The transaction was first unveiled in October, calling for MetroPCS to declare a 1-for-2 reverse stock split and provide its shareholders with $1.5 billion in cash.
MetroPCS shareholders would also receive a 26% stake in the combined company, with T-Mobile parent Deutsche Telekom owning the remaining 74% stake.
"If the proposed combination is not approved, MetroPCS' stockholders will not enjoy its compelling benefits, which could lead to a loss of value" for investors, the company said.
By marrying the two discount wireless providers, company execs hope to better compete with industry leaders AT&T (NYSE:T), Verizon Wireless and Sprint Nextel (NYSE:S). Verizon Wireless is a joint venture owned by Verizon Communications (NYSE:VZ) and Vodafone (NYSE:VOD).
The vote on the T-Mobile transaction is scheduled for April 12 and is open to MetroPCS shareholders of record as of the close of business on March 11.
Shares of Richardson, Texas-based MetroPCS fell 2.38% to $10.25 Tuesday afternoon, leaving them up 3.2% on the year.