MetroPCS Holders Give OK to T-Mobile Merger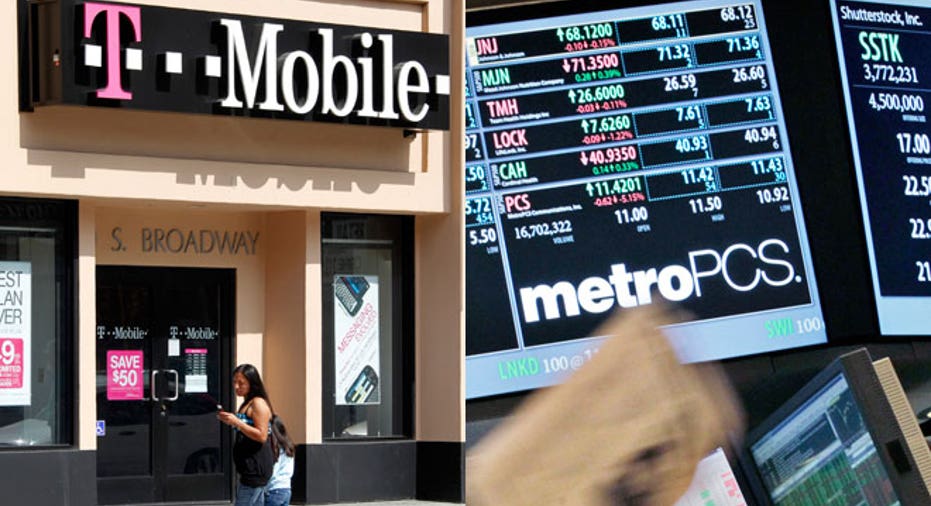 After a proxy battle that forced Deutsche Telekom to sweeten its bid, shareholders of MetroPCS Communications (NYSE:PCS) approved the company's merger with T-Mobile USA on Wednesday.
The deal, which already has regulatory approvals, is now expected to close April 30.
"We are pleased with the outcome of today's vote and thank all of our stockholders for their support," MetroPCS Chairman and Chief Executive Roger D. Linquist said in a statement.
"Our combination with T-Mobile will create the value leader in the U.S. wireless marketplace, and we are confident that the combination of these two outstanding businesses is the best outcome for MetroPCS and our stockholders and will maximize stockholder value."
Earlier this month, T-Mobile's parent Deutsche Telekom upped its offer in response to widespread shareholder opposition to the combined company's debt burden and other issues. MetroPCS reduced the debt issued to Deutsche Telekom by $3.8 billion under the amended terms, while Deutsche Telekom also agreed to lower the interest rate on the T-Mobile debt by half a percentage point.
Proxy advisory firms Institutional Shareholder Services and Glass Lewis & Co. reversed course and recommended shareholder approval of the merger once the offer was amended. Prominent MetroPCS shareholders P. Schoenfeld Asset Management and Paulson & Co. also backed the updated proposal.
MetroPCS shares were down five cents at $11.64 Wednesday afternoon.