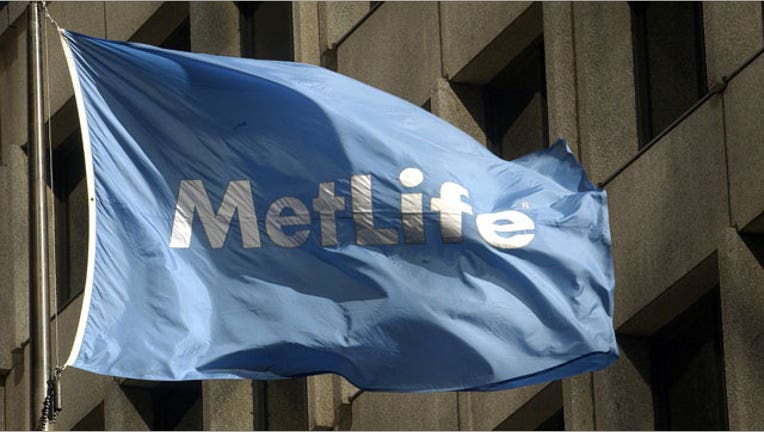 MetLife (NYSE:MET) revealed a fourth-quarter profit that topped Wall Street's expectations, as demand overseas continued to ramp up and drive premium growth.
The New York-based life insurance giant reported net income of $1.1 billion, or $1.06 a share, compared with a year-earlier $51 million, or 5 cents. Excluding one-time items, the company earned $1.31 a share, beating average analyst estimates of $1.24.
Revenue for the three months ended Dec. 31 was $16.75 billion, up 19% from $13.76 billion a year ago, slightly below average analyst estimates of $16.81 billion in a Thomson Reuters poll. It posted a 23% increase in premiums and fees to $11.5 billion.
"MetLife had a solid year and a strong fourth quarter, even in the face of some significant market pressures," CEO Steven Kandarian said in a statement. "Our ability to grow operating earnings in the face of low interest rates remains intact."
The company, which announced at the end of November that it was reorganizing into three broad geographic regions – the Americas, EMEA and Asia – saw its international business' operating earnings grow a whopping 89% to $570 million due largely to the acquisition of Alico.
The U.S. group saw earnings climb 4% to $932 million, led by gains in corporate benefit funding and insurance products. Premiums and fees in the U.S. were up 7% to $7.6 billion.
Net investment income was up 11% year-over-year to $4.9 billion, but down slightly from the third period in 2011.
Analysts were expecting MetLife to disappoint in 2011, as the company warned in December that it continued to struggle from natural disasters, particularly in Japan, a slump in the broader economy and other regulatory issues.
It had predicted earnings to grow 32% to as high as $5.2 billion, or $4.38 a share. Instead, earnings grew 40% to $5.4 billion, or $5.02 a share, surpassing Wall Street's view of $4.96 a share.
Shares of MetLife were up about 1.75% in extending trade.
The company said earnings in Japan were up 3% to $326 million, largely due to higher net investment income and improved underwriting results. Including Alico, premiums were up 16% to $1.8 billion.