Merck's Quarterly Revenue Lower But Beats 3Q Forecast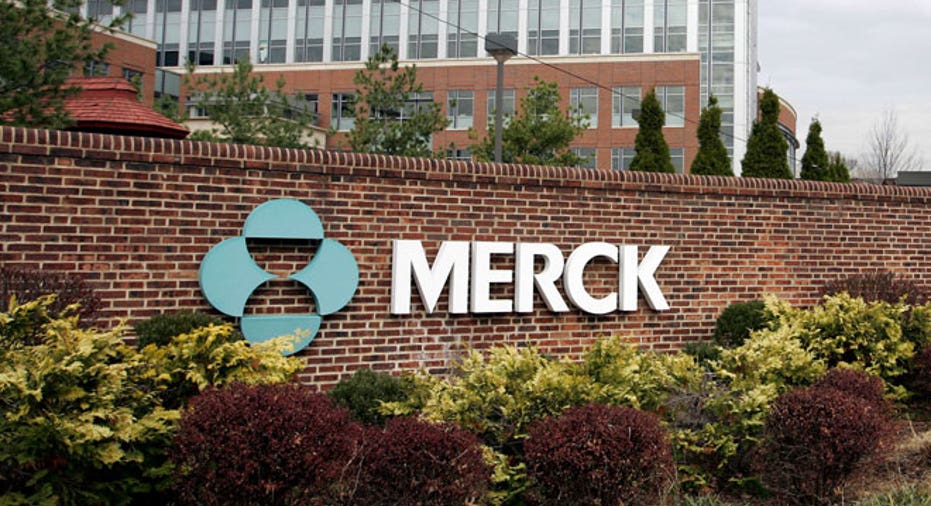 Merck & Co (NYSE:MRK) reported lower than expected third quarter revenue, hurt by sharply lower sales of its Gardasil vaccine against cervical cancer, but cost cuts enabled the company to beat earnings forecasts.
The No. 2 U.S. drugmaker on Monday said it earned $895 million, or 31 cents per share, in the third quarter. That compared with $1.12 billion, or 38 cents per share, in the year-earlier period.
Excluding special items, Merck earned 90 cents per share, topping the average analyst forecast of 88 cents per share, according to Thomson Reuters I/B/E/S.
Company sales fell 4 percent to $10.56 billion, below Wall Street expectations of $10.67 billion. Gardasil sales fell 11 percent to $590 million due to lower purchases by U.S. government programs.
However, Sanford Bernstein analyst Tim Anderson said company expenses came in about 6 percent below his expectations, with substantial cuts in sales, general and administrative expenses and in research and development spending.
Early this month, Merck sold its consumer care business to Germany's Bayer AG for $14.2 billion.
Some analysts have called for Merck to sell off other businesses, including older drugs that have lost U.S. patent protection that are sold in emerging markets.
But company Chief Executive Kenneth Frazier, on a conference call with analysts on Monday, said the products generate substantial cash flow that can be invested in experimental drugs, and the company would not part with them without careful consideration.
"We will continue to evaluate opportunities as appropriate," he said, referring to potential divestitures.
Merck, whose shares were little changed in premarket trading, said the U.S. Food and Drug Administration had designated its Keytruda (pembrolizumab) immuno-oncology drug as a potential "breakthrough therapy" for advanced non-small-cell lung cancer, the most common form of lung cancer.
The "breakthrough" designation, given by the FDA to medicines deemed likely to demonstrate "substantial improvement" over existing drugs, assures fast track review by the agency.
Keytruda, approved last month for advanced melanoma, is one of Merck's most promising future engines of earnings growth. It has produced encouraging results in early and mid-stage tests against a variety of cancers, including those of the lung, bladder and stomach.
It is the first member of a new class of drugs that unleash the immune system to fight cancer by blocking a protein known as Programmed Death receptor (PD-1), or a related target PD-L1.
Merck, Bristol-Myers Squibb, Roche Holding AG and AstraZeneca Plc are leaders research into PD-1 inhibitors. Analysts say the new class could generate more than $30 billion in annual sales by 2025.
Merck narrowed its full-year 2014 profit forecast to between $3.46 and $3.50 per share, from its earlier view of $3.43 to $3.53 per share.
(Reporting by Ransdell Pierson; Editing by Bernadette Baum and Alden Bentley)