Mercedes Reports First Drop in Monthly Car Sales in 2012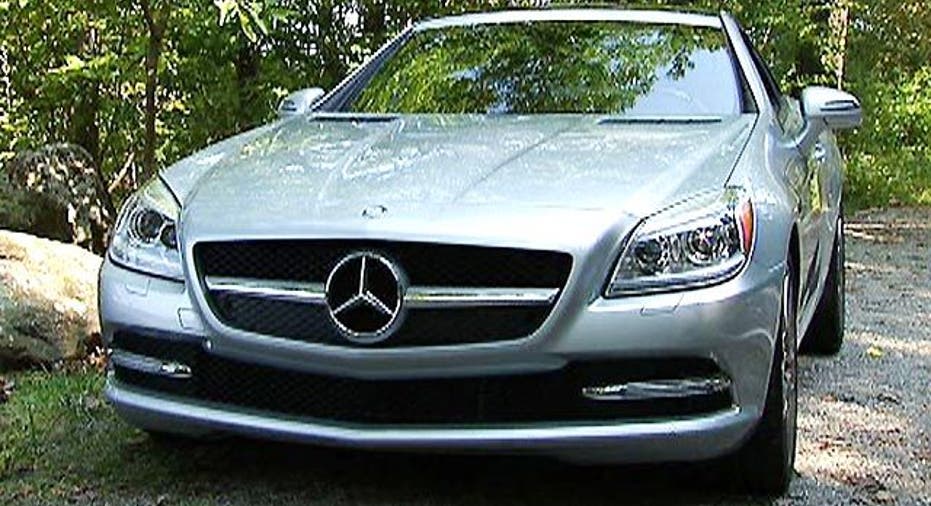 Daimler's luxury car brand Mercedes-Benz suffered its first monthly drop in volumes this year, suggesting a broader economic slowdown in major markets like China and Germany is starting to impact demand for premium cars.
Sales of Mercedes-Benz cars fell 3.1% to 97,327 vehicles in July, as demand in China slid by nearly 1%.
Even in Germany, western Europe's largest, most lucrative car market and long a pillar of stability, sales fell by over 11%.
Thanks to monthly growth rates ranging from as little as 0.9% in June and as much as 20.3% in February, sales gained 5.5% to 750,251 vehicles in the first seven months of this year.
"Despite many upcoming model changes and difficult market conditions in Southern Europe, for the year to date we continue on a path of growth and are well on track to setting a new sales record in 2012 that will get a special boost by our new A-Class, which goes on sale in September," said Mercedes sales chief Joachim Schmidt in a statement on Friday.
Mercedes, the smallest of the big three German luxury brands that include BMW and Audi, said last week Finnish car manufacturer Valmet Automotive would build more than 100,000 of its Mercedes A-Class compact cars from 2013 to 2016 to help ease capacity restraints.
The A-Class is possibly the single most important vehicle to Mercedes strategy of narrowing the gap to its larger rival.