Mercedes Not Chasing Volume At Any Price: Daimler CEO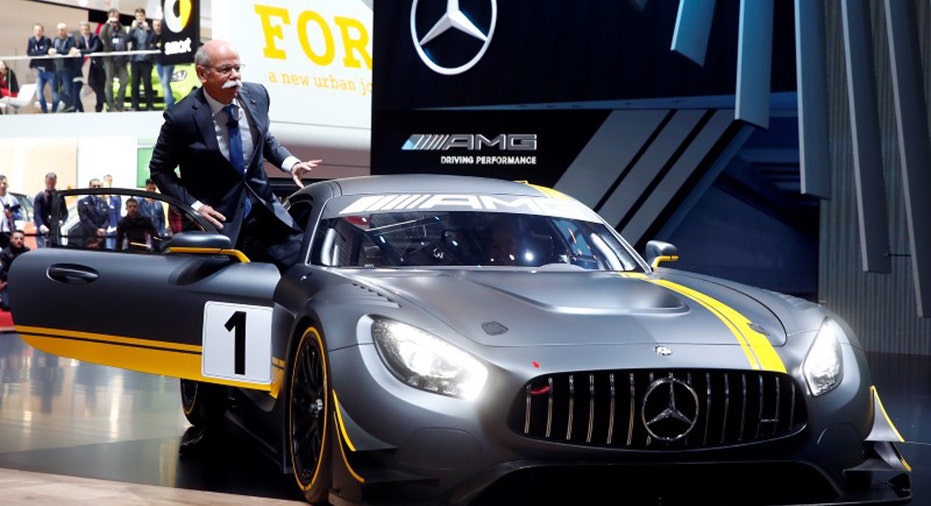 Daimler <DAIGn.DE> Chief Executive Dieter Zetsche insisted on Friday the German carmaker would not sacrifice margins in its quest to overtake arch rival BMW <BMWG.DE> and become the best-selling luxury car brand.
Zetsche has tasked Mercedes with becoming the leading premium carmaker by 2020 after it sold 1.87 million passenger cars in 2015, leapfrogging Volkswagen's <VOWG_p.DE> Audi on 1.80 million but still trailing BMW on 1.91 million.
"The volume lead should be the consequence of having the best offering," Zetsche said. "If we accomplish this, it is a natural consequence that more people will choose us."
"People said it will create pricing and margin pressure. Exactly the opposite is true," he told analysts at a conference to discuss fourth-quarter results in Stuttgart.
Having a certain level of sales volume gave Mercedes the economies of scale to develop a coupe, a convertible and long-wheelbase version of its top-of-the range S-Class, Zetsche said.
The Mercedes CEO was more upbeat about the brand's prospects in China, given that the overall market was expected to grow 8 percent this year.
"We do see significantly better chances for us based on our product offerings," Zetsche said, adding that demand remained high for some new locally made cars, such as the GLC offroader.
"We have waiting times which are unhealthy already," he gold told analysts, adding that the new E-Class, another volume model, had yet to hit showrooms.
GOOD YEAR FOR TRUCKS
Despite a new BMW 7 series model to challenge the S-Class, there has been no dent in China sales, the CEO said.
"Competitors come up with good cars, we do not see our singular position with the S-Class challenged with that."
Demand for Mercedes-Benz cars continued in January, monthly sales figures showed, with global deliveries up 20 percent, boosted by a 52 percent jump in sales in China.
Also speaking to analysts on Friday, Daimler Trucks chief Wolfgang Bernhard said Daimler expected 2016 to be a good year for demand in North America, despite recent signs of a slowdown.
"The sky is not falling. We still think the market will be above 2014, which was a good market," Bernhard said.
A shift to a new generation of higher-margin engines should also help 2016 truck results, he said, adding that he expected some growth in Europe and to gain market share in Japan.
Even if demand began to fall off sharply, Daimler had shown it could react quickly. Last year, Daimler trucks shed 1,000 staff in North America and 2,000 staff in Brazil, where there was a need for further "adjustment", he said.
(Reporting by Edward Taylor; editing by David Clarke)