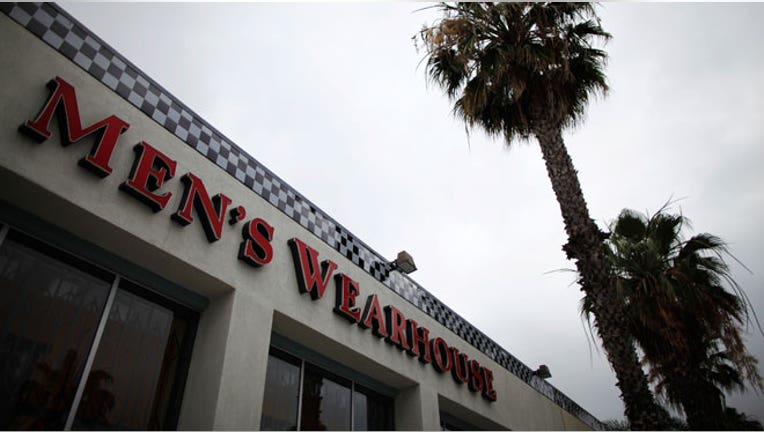 After rejecting a takeover bid from smaller rival Jos. A. Bank Clothiers (NASDAQ:JOSB), Men's Wearhouse (NYSE:MW) adopted a shareholder rights plan to keep new investors from amassing a large stake in the retailer.
On Wednesday, Men's Wearhouse turned down an unsolicited $2.3 billion proposal from Jos. A. Bank, which continues to eye a deal to combine the two sellers of suits and other men's apparel.
The rights plan, or so-called poison pill, has a 10% ownership trigger and expires on Sept. 30, 2014.
The company said it was adopted in response to Jos. A. Bank's offer but not to prevent an acquisition the board "considers favorable."
A poison pill is enacted to make it expensive for an investor to acquire a controlling stake.
Men's Wearhouse also adopted a plan that calls for two-thirds support for approval of shareholder amendments to the company's bylaws. In addition, it will now require earlier notice of intended director nominations by shareholders.
The Fremont, Calif., company said Thursday morning its board approved a quarterly cash dividend of 18 cents a share, payable on Dec. 27 to shareholders of record on Dec. 17.
Also on Thursday, current Vitamin Shoppe (NYSE:VSI) director Michael Becker was named as Men's Wearhouse's newest board member.
Meanwhile, Jos. A. Bank vowed to continue fighting for a deal, saying the "formulaic, knee-jerk rejection" by Men's Wearhouse was "inexplicable."
Jos. A. Bank's initial offer reflected a 42% premium at $48 a share, which provides "substantial, immediate, and certain value for Men's Wearhouse shareholders," the company said in a statement.
It added, "Our price is significantly greater than the highest price at which Men's Wearhouse's stock has traded over the last five years. Yet, the Men's Wearhouse Board asserts that our proposal undervalues their company!"
Jos. A. Bank called on its rival's shareholders to voice support for its proposal.
Shares of Men's Wearhouse were down 1.5% at $44.37 shortly after Thursday's opening bell. Jos. A. Bank climbed 1.5% to $44.99.