Memo: Dell Plans to Overtake Hewlett-Packard in Server Market Share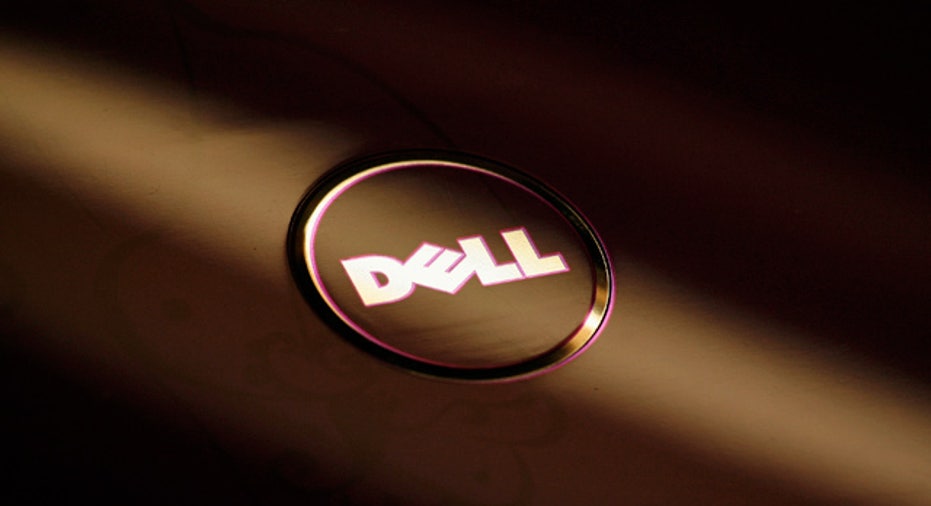 Despite the M&A uncertainty hovering over Dell (NASDAQ:DELL), the PC maker's founder and CEO reportedly told employees this week that his transformation efforts are already yielding results.
In a memo obtained by Bloomberg News, Michael Dell said he plans to knock Hewlett-Packard (NYSE:HPQ) off its perch as the No. 1 server company this year. Gartner market-share statistics show Dell trailed H-P in global server shipments 26.5% to 21.3% in the fourth quarter.
"It is an exciting and achievable goal, which will put us in a strong position," the executive told employees in the Monday memo, Bloomberg reported. "We've made so much progress in building out our enterprise capabilities."
Reacting to slumping PC sales, Dell has sought to reinvent itself as a broader technology company rather than simply a computer maker.
In the memo, Michael Dell also laid out his plans to boost investments in personal computers, tablets and emerging markets while simultaneously targeting more business customers, Bloomberg reported.
The encouraging talk from Michael Dell stands in stark contrast with the dreary picture laid out by Dell in a proxy statement on Friday that sought to explain the company's rationale for attempting to go private.
Michael Dell told the board that beginning a dramatic transformation of the company before going private would be "poorly received" by investors, weakening earnings and causing "greater volatility" in stock prices, the Securities and Exchange Commission filing said.
Teaming up with Silver Lake Partners, Michael Dell has offered to take the technology company private for about $24.4 billion, or $13.65 a share.
However, after Dell's largest outside shareholders voiced opposition to the leveraged buyout, Blackstone Group (NYSE:BX) has unveiled its own bid that is valued at more than $14.25 a share and allows shareholders to keep a stake in the company.
At the same time, billionaire Carl Icahn has offered to acquire a 58% stake in Dell for about $15 a share.
Shares of Round Rock, Texas-based Dell dipped 0.07% to $14.29 in premarket trading Tuesday morning.