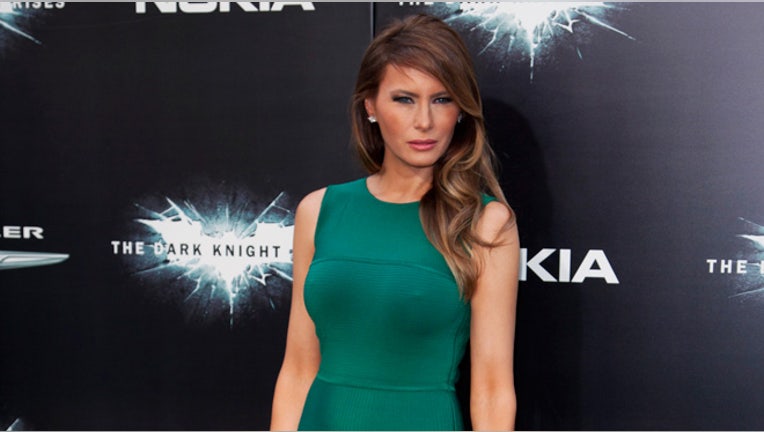 British tabloid the Daily Mail and website the Mail Online apologized to First Lady Melania Trump on Wednesday and agreed to pay an undisclosed amount over an article they published last year that "questioned the nature of her work as a professional model, and republished allegations that she provided services beyond simply modelling."
"We accept that these allegations about Mrs. Trump are not true and we retract and withdraw them. We apologize to Mrs. Trump for any distress that our publication caused her. To settle Mrs. Trump's two lawsuits against us, we have agreed to pay her damages and costs," the website said Wednesday.
Trump's lawsuit said she was seeking damages of $150 million. The final amount agreed upon was not made public, though a source told Reuters that the settlement was worth less than $3 million.
The article which ran with the headline "Racy photos, and troubling questions about his wife's past that could derail Trump," was published in late August, a few months before voters would hit the polls in the 2017 presidential race—with some publications saying the contents could negatively impact then-candidate Trump's campaign.
But less than two weeks later, the article was retracted with an apology after Mrs. Trump first filed a lawsuit against the publication.
The Daily Mail later said in a statement there was "no support for the allegations" and that "the point of the article was that these allegations could impact the U.S. presidential election even if they are untrue."
The Maryland court, where the suit was first filed, dismissed the case, saying it did not have jurisdiction. In February, Mrs. Trump filed a new case in London.
According to the BBC, on Wednesday both parties accepted the second apology at London's High Court.
The Daily Mail also again said in their statement Wednesday that even though their original article included statements showing that Mrs. Trump and Paulo Zampolli—who ran Trump's modeling agency in the 90s—both denied the allegations that she "provided services beyond simply modeling," there was simply "no evidence to support the allegations" in the first place.
A spokesperson for the First Lady could not be immediately reached for comment.