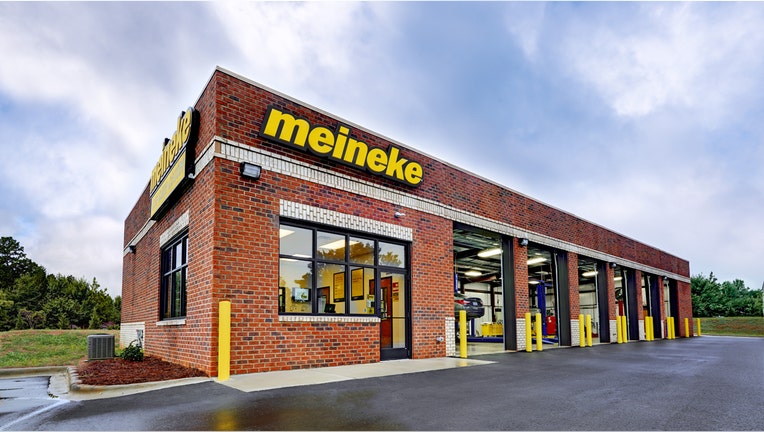 The benefits of the U.S. automotive boom extend well beyond Detroit. Meineke Car Care Centers, the chain of 930 repair shops, says it wants to double sales over the next three years amid a surging aftermarket business.
Americans are scooping up trucks and SUVs at a brisk pace, pushing auto sales to an all-time high of 17.5 million vehicles last year. Meanwhile, the average car on the road is still a record 11.5 years old, according to IHS Automotive. The combination of new and aging cars is a nice tailwind for companies like Meineke, which reported a big year for its business in 2015.
Danny Rivera, president of Meineke, said current demand for new cars bodes well for Meineke's future.
"All the new-car sales, those are future customers," Rivera told FOXBusiness.com, adding that the aftermarket industry is projected to grow more than 3% through 2017.
Meineke said it serviced more than three million vehicles, opened 65 new locations and gave out 100 franchise licenses last year. The Charlotte, N.C.-based company also created a loyalty program, Meineke Rewards, which allows returning customers to build points for future services. Meineke finished the year with a 3.5% improvement in comparable sales, its third straight year of growth.
That momentum convinced Meineke—and many existing franchisees—to double-down on its business. With plans to expand the chain to 1,100 locations in the U.S. and Canada, system-wide annual revenue is expected to jump from around half a billion now to $1 billion by 2018.
Meineke, which was founded in 1972, is also looking to invest more in technology. Rivera hinted that customers may one day be able to see not only the mechanical issues that need to be fixed, but what could need repairs in the future. He said Meineke has positioned itself as a reliable service provider, and new technology can expand transparency with customers.
"Cars are getting more and more complicated. These days, you can't even change the battery out unless you know what you're doing. The do-it-yourself market is shrinking, so more people have to come to Meineke," Rivera said.
The rise in auto sales has also spurred dealers to make a bigger play in the profitable area of parts and service, hoping to turn car buyers into regular customers. But Meineke believes its focus on savings and convenience will keep car owners coming to its stores.
"Customers associate value with us," Rivera said.