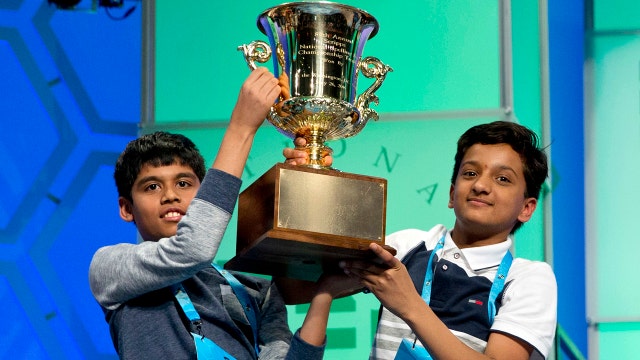 Continue Reading Below
Advertisement
Janga, a fifth-grader, hails from Houston, Texas. After nailing the final word, Janga says, he felt great. "I was so excited I was almost speechless."
Janga managed to not only take home the top prize, but also win over social media platforms, impressing his new fans across the country with his knowledge of obscure words and confident attitude.
His fellow winner, Hathwar, showed no signs of fear either. The New York native says he didn't expect to win. "Once it came down to Nihar and me, I thought we were encouraging so that we could possibly do co-champions."
The two winners have big aspirations and say winning the Bee is just the beginning. Much like his fellow champion, Janga is planning to pursue a career in medicine. "I want to be a neurosurgeon and specialize in the brain, and I wanna develop major cures for Alzheimer and Parkinson." Hathwar hasn't picked his specialty yet, but says he hopes to attend Harvard University to study medicine.