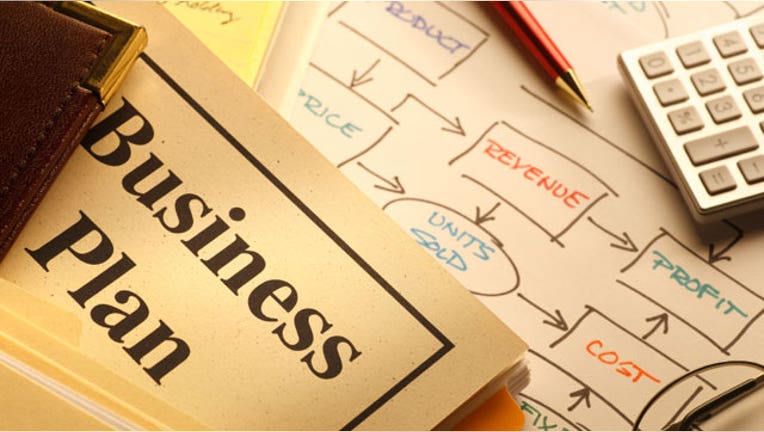 This week, the Small Business Administration is honoring 53 Small Business Persons of the Year from all 50 states, Washington, D.C., Guam and Puerto Rico. The winner of the national award will be announced on Friday at a ceremony held in Washington, D.C.
Here are five of the top entrepreneurs' stories:
No. 1: Larry Mocha, APSCO, Inc.
Tulsa, Oklahoma's APSCO is a small manufacturing company that makes air cylinders and valves for trucks. The business was founded in 1964 by William Mocha, the father of current CEO Larry Mocha, who has since grown the business to annual revenues of $10 million.
Mocha says he was shocked at how much attention he got after being named Oklahoma's Small Business Person of the Year.
"It's really a surprise how much recognition there has been. There's a lot of small business people out here doing much better than I am, and a whole lot who were not selected or recognized," says Mocha. He adds that he hopes to use the attention as a way to advocate for workforce development and reeducation.
No. 2: Nancy Ogburn, Tomato Palms
Nancy Ogburn, a 20-year insurance industry vet, says she was inspired to open a recycling business six years ago. Tomato Palms, her brainchild, provides office and curbside recycling services to businesses in four counties in South Carolina.
"Never in a million years did I dream we would receive this type of recognition … When we had the award ceremony here at home, Governor [Nikki] Haley was there. It was just an extremely satisfying moment for me. I felt very blessed … and honored," says Ogburn, who runs Tomato Palms with her husband and employs six people.
While Ogburn is proud of her work, she says she hasn't let herself think about winning the national prize.
"I really can't let my mind go there  -- it would be stunning," she says. "I know my company is doing wonderful things, and I would love to see the recycling industry get more recognition. Keeping materials out of landfills is my driving force."
No. 3: Harvey Nix, Proventix
Birmingham, Alabama's Proventix provides an automated communication system to track hand hygiene in hospitals. The six-year-old company has 26 employees and is run by Harvey Nix, who says he was "humbled" to be named Alabama's Small Business Person of the Year.
"Of all the small businesses in the U.S. and Alabama to be selected -- I attribute it to our successes in what we do and the value proposition (we offer). We're saving lives and just doing that makes for a highly-interesting business story," says Nix.
No. 4: Joel Graybeal, Triangle Rock Club
Rock climbing gym Triangle Rock Club, located in Morrisville, North Carolina, has been growing rapidly since it opened its doors in 2007.
Managing partner Joel Graybeal, a former mortgage banker and business development executive, joined the team in 2012 after falling in love with Triangle Rock Club as a client.
"I was in the inaugural introduction to rock climbing class in 2007," says Graybeal, named North Carolina's Small Business Person of the Year alongside his partner Andrew Kratz.
Since joining Kratz at Triangle Rock Club, Graybeal has harnessed his background in business development to help grow the gym.
"We have done three rounds of SBA financing. We've borrowed about $5.5 million, and the majority was in the past year," says Graybeal. According to the SBA, Triangle Rock Club's revenues climbed from $330,000 in 2009 to over $1.5 million last year.
No. 5: Alex Harb, Ribbit Computer
Kansas's Small Business Person of the Year Alex Harb moved to the United States from Lebanon 14 years ago to study computer science at Wichita State University. Since then, he's launched a number of computer-related businesses and is now doing $5 million in annual sales. He's also created more than 200 jobs in the Kansas area.
"I am so grateful for this country that gives me opportunities that couldn't have been had anywhere else in the world," says Harb. "It is truly the land of the free and the home of the brave."
Harb says he found success doing what he loved.
"Don't start a business because of the money. If you love it, you'll be successful," he advises.