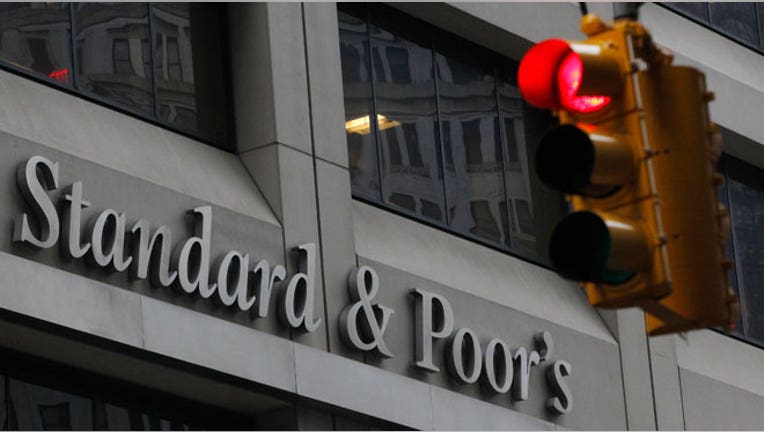 McGraw Hill Financial (NYSE:MHFI) posted a 32% slump in third-quarter profits due to discontinued operations on Tuesday, but its Standard & Poor's rating arm enjoyed solid growth and the company raised its full-year outlook.
Shares of McGraw Hill lost ground even after the stronger-than-expected results and rosier guidance.
The company said it earned $215 million, or 77 cents a share, last quarter, compared with a profit of $314 million, or $1.10 a share, a year earlier.
The 2012 quarter included $163 million from discontinued operations attributable to McGraw-Hill Education, which the company sold in March. Excluding this former division's results, the company's net income from continuing operations came in at 84 cents a share last quarter, compared with 53 cents the year before.
Excluding one-time items, McGraw Hill earned 80 cents a share last quarter, besting forecasts by three cents.
Revenue rose 7% to $1.19 billion, compared with the Street's view of $1.17 billion. Domestic revenue gained 6%, while international revenue jumped 10%.
The report marks the final one before McGraw Hill Chairman and CEO Harold McGraw III hands over the CEO keys to Doug Peterson.
"As Doug Peterson assumes his new role as President and CEO on November 1, I couldn't be more pleased with his appointment or more proud of the strength of the portfolio we have assembled and the employees who made it happen," McGraw said.
Management raised its full-year non-GAAP profit forecast to $3.25 to $3.30 despite "likely market volatility" due to the fiscal standoff in Washington and higher interest rates. Analysts had been calling for EPS of $3.30.
S&P Ratings Services, the centerpiece of McGraw Hill, generated an 8% jump in third-quarter revenue to $540 million amid stronger bank loan ratings, entity credit ratings and rating evaluation services. Adjusted operating profits rose 5% to $227 million.
Meanwhile, revenue at S&P Capital IQ rose 3% to a new record of $293 million. S&P Dow Jones Indices grew revenue 14% to $124 million.
Shares of New York-based McGraw Hill were recently trading down 0.83% to $69.12, leaving them up 26.6% on the year. By comparison, the S&P 500 was trading up 0.78% on Tuesday and has rallied 23.3% this year.